Why Forex Affiliate Marketing May Be Right for You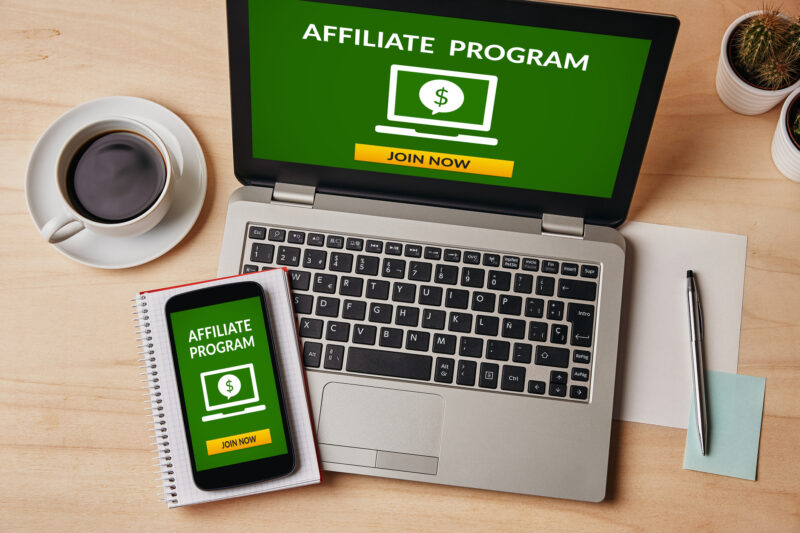 If you have ever wondered how much social media influencers get for being an affiliate when you click their unique affiliate link and make a purchase on a platform, then you are in for a treat. Affiliate marketing is one of the most profitable advertising models. Companies use it to generate traffic or sell products and services. When you translate that into forex affiliate marketing, this kind of market becomes even more lucrative. 
The Forex market had a daily volume of 6.6 trillion USD in 2019, larger even than the stock market, and keeps growing steadily. Forex stands for Foreign Exchange and works on the basis of online investment in future exchange rates of currency pairs. Competitive markets such as this one promote the passive earning of funds by way of affiliate marketing. 
Lots of Opportunities
Affiliate programs of retail forex brokers can increase your revenue stream. They are best suited to businesses and individuals that already have an established online presence. That has made them a reliable and trusted source of information when it comes to trading. A steady foundation is important. Knowing what to look for in a forex broker affiliate program is the first step towards earning commissions that literally make your life easier. 
The range of potential income affiliate marketers can be separated into 4 categories:
beginner, earning up to 1000 USD per month;

intermediate, earning up to 10,000 USD per month;

advanced – up to 100,000 USD per month;

last, but not least, come the affiliates who earn above 100,000 USD per month.  
Attractive Conditions
Brokers offering their services vary greatly. However, as a tendency, most of them take CPA, or cost per action/acquisition, as the moving force for a successful affiliate program. Each broker platform tracks click-throughs automatically. So, you don't have to worry about the allocated revenue when several hundred users use your link to make a deposit and start their trading carrier. Commission height can also swing up or down in accordance with the percentage of traded or deposited amounts, if that is the kind of program you choose to get yourself affiliated with.
One of the most important factors, if not the most important one, to make the right choice for a forex affiliate partner can certainly be considered prior research. However, mutual trust and moreover, you being able to trust your broker, is the foundation of a strong partnership. Knowing which one has the reputation and track record to go around with being viewed by its clients and other partners as a preferable choice can go a long way. 
A suitable partner may be a broker that has recently been awarded the Best Global MT4 Forex Broker in 2020, having thousands of satisfied clients behind its back, such as Eightcap. Part of the affiliate partnership with Eightcap Partners includes several perks that function as pillars of safety. This can provide you with the confidence to actively seek your followers' while relying on a flexible commission model that allows you to define your goals and build an appropriate commission structure around your business.
You can easily find out how much revenue you can earn per active client with the integrated calculator. The income starting from 200 USD per lot for up to 25 active clients, and you can get up to 900 USD of commission per lot for 150 active clients. The MetaTrader 4 and MetaTrader 5 trading platforms used by Eightcap are rich in flavor, offering low spreads and access to more than 250 financial instruments that can facilitate your trading experience. 
Conclusion
Becoming a partner can happen in three steps for influencers, introducing brokers, and affiliates alike who trade CFDs and wish to choose from a number of structures like CPA, CPL, and bespoke partnership programs. It is worth noting that the support services can make it much more feasible to get into the whole process and feel assured that you have made the right choice. Affiliate marketing is already the present and seems to be the future of passive income for those who aim to make their business model optimized and earn income while working with a trusted partner.
Trading on margin is high risk.
In addition to the disclaimer on our website, the material on this page does not contain a record of our trading prices, or represent an offer or solicitation for a transaction in any financial instrument. Eightcap accepts no responsibility for any use that may be made of these comments and for any consequences that result. No representation or warranty is given as to the accuracy or completeness of this information. Consequently, any person acting on it does so entirely at their own risk. Any research provided does not have regard to the specific investment objectives, financial situation and needs of any specific person who may receive it. It has not been prepared in accordance with legal requirements designed to promote the independence of investment research and as such is considered to be a marketing communication.
Please note that past performance is not a guarantee or prediction of future performance. This communication must not be reproduced or further distributed without prior permission.