How to Promote Crypto Trading in 2022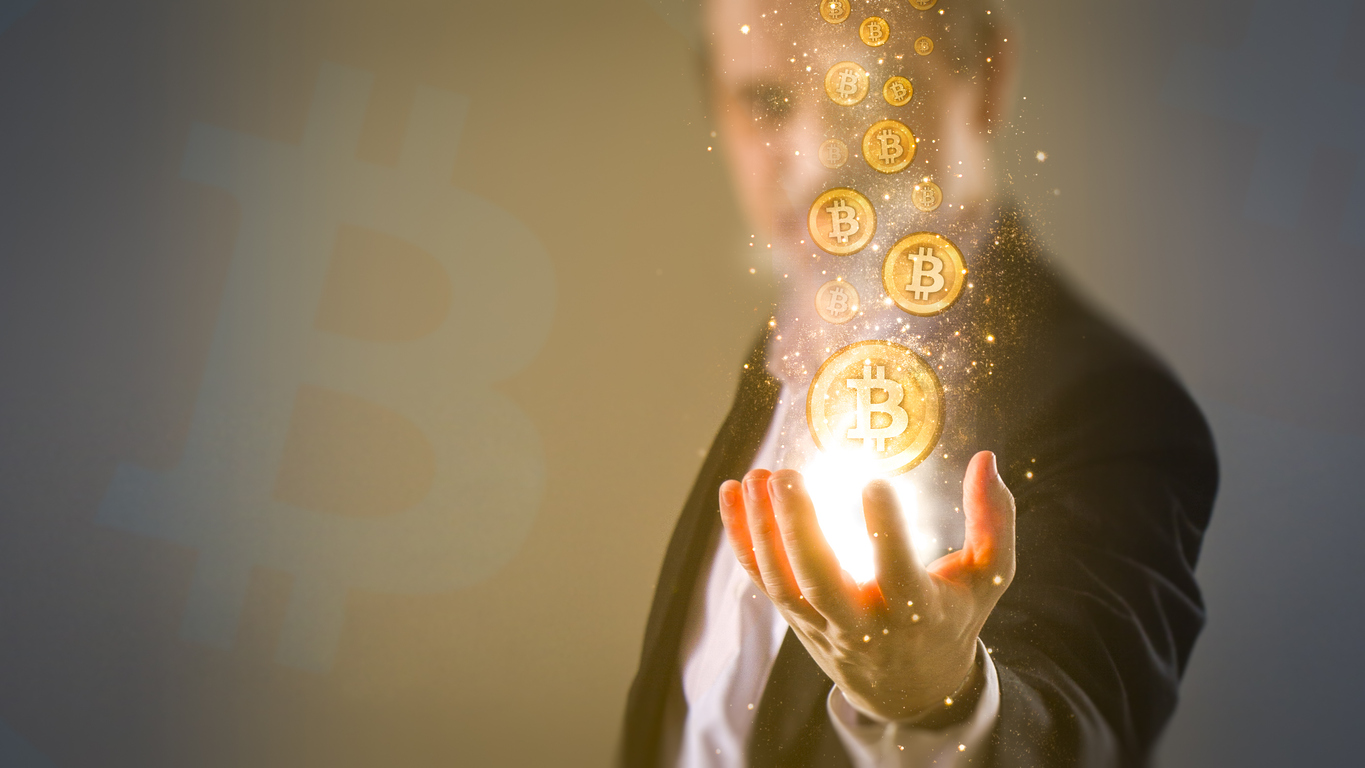 If you are looking for insight on how you can promote crypto trading effectively, then you have come to the right place. Here, we will be going through some of the key factors that shouldn't be overlooked when promoting crypto, including insights on preparation, the content, and marketing tools.
Anyone who's anyone will have by now, heard of crypto, traded crypto, or at the very least, even owned some crypto. Regardless of your familiarity, we can all agree that crypto has come a long way since Bitcoin's birth back in 2009. As of March 2022, we now have more than 9,000 other cryptocurrencies in the marketplace, of which more than 70 have a market capitalization exceeding $1 billion. As it stands, Eightcap has 300+ crypto derivatives for you to promote, with more continuously being added.
Furthermore, it is estimated that between 2018 and 2020, cryptocurrencies' global user base has increased by almost 190%. Making the total number of active users around 101 million people. Making this an auspicious time to promote crypto. After reading this post, you'll understand what steps you can take to ensure you promote an effective crypto campaign.
Note: Before you continue reading, make sure you have created a healthy online presence and position yourself as an authority on the subject. If not, we recommend you check our previous post on Crypto Affiliate Marketing: What You Should Know? to give you ideas on how and where to get started.
1. Initial Preparation
"By failing to prepare, you are preparing to fail."― Benjamin Franklin
Yes, we have all heard this quote, and as cliché as it sounds, it still remains true. And if you are going to listen to any piece of advice, it might be prudent to listen to a former U.S president, printed on the largest denomination of the dollar bill ($100).
Where to begin? Well, as with any campaign, you will need to have its objectives clearly defined, things like your revenue, pricing, traffic, and productivity goals. You need to understand the specifics of the market you are targeting, the demands of your target audience (and push back if any), and the overall sentiment for the asset in question – crypto. 
Below are some key questions you should always be asking yourself before starting your campaign.
What is your target audience and demographic? 
The demographics that build up your audience will all have unique identifying attributes you can use to your advantage. Always ensure you have fully comprehended these attributes before starting your crypto campaign. Once you are prepared, you can deploy a strategic campaign aimed at specific audiences with specific content.
Gender:
Did you know that 85.77% of Bitcoin's community engagement is male? 
It is this kind of information that is worth its weight in gold. According to a study conducted in 2004 by Gloria Moss, author of Gender, Design, and Marketing: How Gender Drives our Perception of Design and Marketing, it was found that males tend to gravitate towards technical specifications, the ins, and outs of how something works before converting. With crypto, you are looking for that sweet spot in the middle that appeals to both new crypto users and existing crypto enthusiasts. The last thing you want is to bore enthusiasts with the basics, but at the same time not neglect the basics for people who are new to crypto.  
Age:
Another key demographic you must think about is age. With regard to crypto, the majority of users are more youthful. According to recently collected data at Coin.Dance, more than half (58%) of Bitcoin's community engagement (Bitcoin-related website users) are under 34 (18-24, 16.65% and 25-34, 41.35%). 
Of course, there are other key components of your target audience and demographics, but for now, we will focus on the above. We now have some great information that we can use for our campaign, which leads to the next question you need to ask yourself.
What kind of content are you going to promote?
This is arguably the trickiest part to figure out, but again, preparation is key. All that is required here is to keep an ear to the ground with any significant news about crypto,  key trends, and anything that you feel people should look out for. 
However, as you have already figured out your target audience and demographics, you can be clever with your content. Just like that old adage – 2 birds with one stone,  you want to be posting content that not only informs potential customers, but also provides confidence, or at the very least alleviates any concerns people may understandably have about crypto. 
Promote content that addresses any concerns with content that piques their interest, and that will improve their understanding, resulting in more confidence. 
For example, the younger demographic of 18 – 24, may respond more to content surrounding business magnate, investor, and proclaimed "meme lord", Elon Musk. Content around his interest and belief in crypto, in the form of a $1.5 billion bitcoin investment, would certainly help your traders get a feel for how crypto is regarded by major players in the world.
Or, perhaps you are targeting people with little or no knowledge of crypto, then it may be best to pique their interest with light and interesting pieces of content like the story about Laszlo Hanyecz, who is now famous for ordering 2 large pizzas on a forum for 10,000 bitcoins, which as of May 16, 2022, is estimated to be worth in excess of  $300 million.
Whatever content you decide to publish, think to yourself, is my content engaging? Is it useful? Does it alleviate any concerns? Am I distributing the right content to the right people? These all help in becoming a successful affiliate, not just for crypto.
Is there any reluctance? If so, address it!
Below are some other examples of content to mitigate the most common concerns for cryptocurrency that cause reluctance:
Security concerns –

Most people will have heard of the

bad news of crypto

, regarding hacks, money laundering, and other illegal activities. Therefore, you will want to try to promote content that teaches users how to protect themselves. 
Alternatively, you could promote positive data like the following – according to studies undertaken by Carnegie Mellon University, there is a growing demand for crypto derivatives with daily traded volumes reaching $100 billion back in 2021. 
Crypto derivatives allow traders to use margin, utilize sophisticated trading strategies, and take advantage of quick price movements, which is ideal for scalping, day trading, and swing trading.
No government backing –

This is one of the most dividing of all the concerns, as in one corner, some people believe the future lies with decentralization, free from the reigns of the government. Whilst others (including

Wikipedia

), still firmly believe that "

Currencies in this sense are defined by governments

".
To appease these types of concerns, you may want to promote content around something more current and official like the most recent crypto regulation proposal from two senators in the U.S. The proposed bill – dubbed the Responsible Financial Innovation Act — aims to create clarity for regulators and the crypto industry to safeguard investors and consumers. 
Too volatile –

Provide content around risk management, trading without emotions, and content helping them to understand the reasons behind the volatility. You want to position yourself as an authority, helping your potential traders to be able to utilize the volatility, not fear it. 
Too complicated –

This is a perfect opportunity to provide educational resources. Eightcap offers access to an extensive library of trading materials that will get people up to scratch in no time. This is also a perfect opportunity to demonstrate your own knowledge and interest in crypto because you want to position yourself as a reliable source of information.
2. Tools, Distribution, and Execution
What marketing tools will you use?
You will also need to decide what tools you want to work with. Fortunately for you, marketing has become somewhat easier due to the tools that are available to you. The most favored tools currently available are Google Alerts, UserPeak, Buffer, Agorapulse, MailingBoss, Facebook Ad Library, Yoast, SemRush, Google Keyword Planner, ExplodingTopics Answerthepublic, Canva, and ResizeImage.
Which platforms will you use to post content?
This is another area where you will need to be clever. Trying to identify which platforms to use, for which target audience. The usual suspects are all there,  like Facebook, Instagram, YouTube, LinkedIn, Twitter, Medium, and Telegram. These are all incredibly versatile as they don't even restrict you to a single account. Despite eating into your time, the benefits of having multiple accounts across multiple platforms cannot be understated, particularly with cross-posting to link networks. 
As we are primarily focusing our attention on crypto, you may want to consider including Discord, as the user base predominantly consists of crypto enthusiasts and gamers, which is ideal if you are targeting your younger demographic. 
3. Working with Your Chosen Broker
Why this broker?
After you have chosen your brokerage, you can share the key advantages you have found over competitors. Eightcap is multi-regulated by several official bodies that allow the building of trust and reassurance over the years for a loyal client base. In addition to that, Eightcap offers access to over 1,000 financial instruments (including 300+ crypto derivatives) with ultra-low spreads including FX, Indices, Shares, Commodities, and Cryptocurrency CFDs
What resources are available?
Additionally, Eightcap provides an extensive range of educational resources that you can use to supplement your promotion. You can be assured that you will receive Eightcap's support every step of the way, with an award-winning team that is there to guide you in building your trading and marketing strategies. 
The Eightcap Partners affiliate program has won numerous awards for its approach and becoming an affiliate means being able to earn rebates up to $6 USD per lot and CPAs up to $900 USD. You can take your business to the next level with a globally trusted online trading provider by simply registering and applying to become an affiliate.
Trading on margin is high risk.
In addition to the disclaimer on our website, the material on this page does not contain a record of our trading prices, or represent an offer or solicitation for a transaction in any financial instrument. Eightcap accepts no responsibility for any use that may be made of these comments and for any consequences that result. No representation or warranty is given as to the accuracy or completeness of this information. Consequently, any person acting on it does so entirely at their own risk. Any research provided does not have regard to the specific investment objectives, financial situation and needs of any specific person who may receive it. It has not been prepared in accordance with legal requirements designed to promote the independence of investment research and as such is considered to be a marketing communication.
Please note that past performance is not a guarantee or prediction of future performance. This communication must not be reproduced or further distributed without prior permission.