What is a CFD affiliate?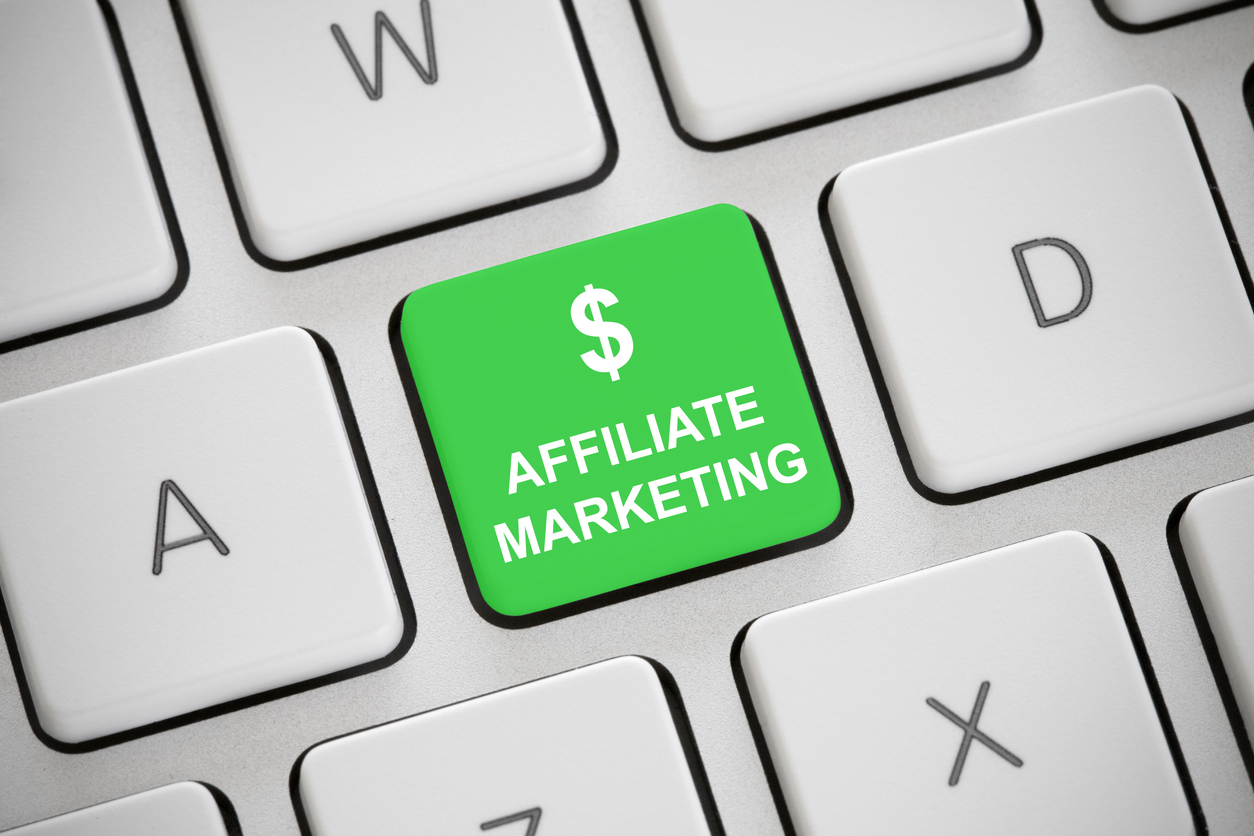 If you have ever been trading, you may have come across the term affiliate or affiliate marketing. But what is it? What does the term mean? And more importantly, is it something you can do? Well, fortunately for you, in this blog post we are going to explore what a CFD affiliate is, what they do, and why you should potentially look at becoming one.
What is CFD trading?
In terms of finance, CFD is short for contracts for difference, and they are financial contracts established between two participants, the buyer and the seller. The buyer pays the seller the difference between the current value of a product and its difference in value at contract time.
CFD trading is a leveraged product, meaning you only need to put down just a fraction of the total value of each contract available that you want to trade. Simply put, you can invest a small amount of money to control a much larger amount, this makes CFDs much more attractive to any prospective trader.
What is affiliate marketing?
Affiliate marketing is considered by many to be a successful and fulfilling business venture to get into, which can prove to be a lucrative one if, of course, you are successful. In short, affiliate marketing is where you promote another company's product or services in return for a commission on the sales or leads you generate. With regards to being a CFD affiliate, you would be marketing the products, tools and other features available for a broker that offers CFD derivatives.
That being said, CFD affiliate marketing is not just the promotion of the products and services on offer, it also consists of establishing partnerships and sustainable relationships, and most importantly active participants.  
The commission you receive from the broker is tied directly to the prospective clients you refer, and their trading activity, meaning the more trades they make, the more commission you can receive. This is why it is important to build strong relationships with your clients, educating them on the products and tools available to them in order to trade effectively.  
What does a CFD affiliate marketer do?
A CFD affiliate marketer is a person who earns a commission for advertising and promoting a broker's CFD products and services. An affiliate marketer's true role is to build relationships with prospective clients, deal with inquiries and to educate them on the inherent risks of trading. 
This is a considerably important point to keep in mind, as many people are particularly cautious when it comes to deciding which broker to trade the markets with. It is then up to the CFD affiliate to assure prospective clients that the broker's CFD products and services merit further consideration at the very least, and ultimately get them to register an account with a broker.
How does an affiliate market a broker's CFD products and services?
An affiliate promotes the CFD products of a broker, and they can do this in a variety of ways. For example, if you, as an affiliate, have your own website, social media channels, or even a blog, you can promote the CFD broker using the marketing materials provided by the broker, such as banners, informative videos and other visual assets. These materials will come with a unique identifying affiliate link, which then feeds back information to the broker  about every lead and registration, and you, as the affiliate, will then earn a commission based on a pre-determined rate.
Why become a CFD affiliate?
One of the main reasons CFD trading has become so popular and easier to promote, is that it is a much cheaper alternative for traders as they do not have to actually buy the asset the CFD represents. In fact, what they do is trade the CFDs with increased leverage as they only use a percentage of the total cost, which is considerably less when compared to the purchase of the actual asset. These lower costs also allow affiliates to promote and offer more CFD products from the broker, allowing the prospective client to diversify their portfolio across multiple asset classes.
Eightcap offers high-quality marketing materials, around-the-clock support, and a dedicated affiliate dashboard to keep track of all of your referrals making it very appealing to any potential affiliate.
Closing comments
For any trader, CFDs are a great way to invest as they allow your prospective clients the ability to place a small initial deposit on the asset they wish to speculate on while gaining full exposure to the market. This makes marketing them to clients significantly easier than regular trading, especially with Eightcap Partners, as they allow you to promote over 1,000 financial instruments including Forex, Indices, Commodities and Shares CFDs.
Trading on margin is high risk.
In addition to the disclaimer on our website, the material on this page does not contain a record of our trading prices, or represent an offer or solicitation for a transaction in any financial instrument. Eightcap accepts no responsibility for any use that may be made of these comments and for any consequences that result. No representation or warranty is given as to the accuracy or completeness of this information. Consequently, any person acting on it does so entirely at their own risk. Any research provided does not have regard to the specific investment objectives, financial situation and needs of any specific person who may receive it. It has not been prepared in accordance with legal requirements designed to promote the independence of investment research and as such is considered to be a marketing communication.
Please note that past performance is not a guarantee or prediction of future performance. This communication must not be reproduced or further distributed without prior permission.