6 Steps to Becoming an Introducing Broker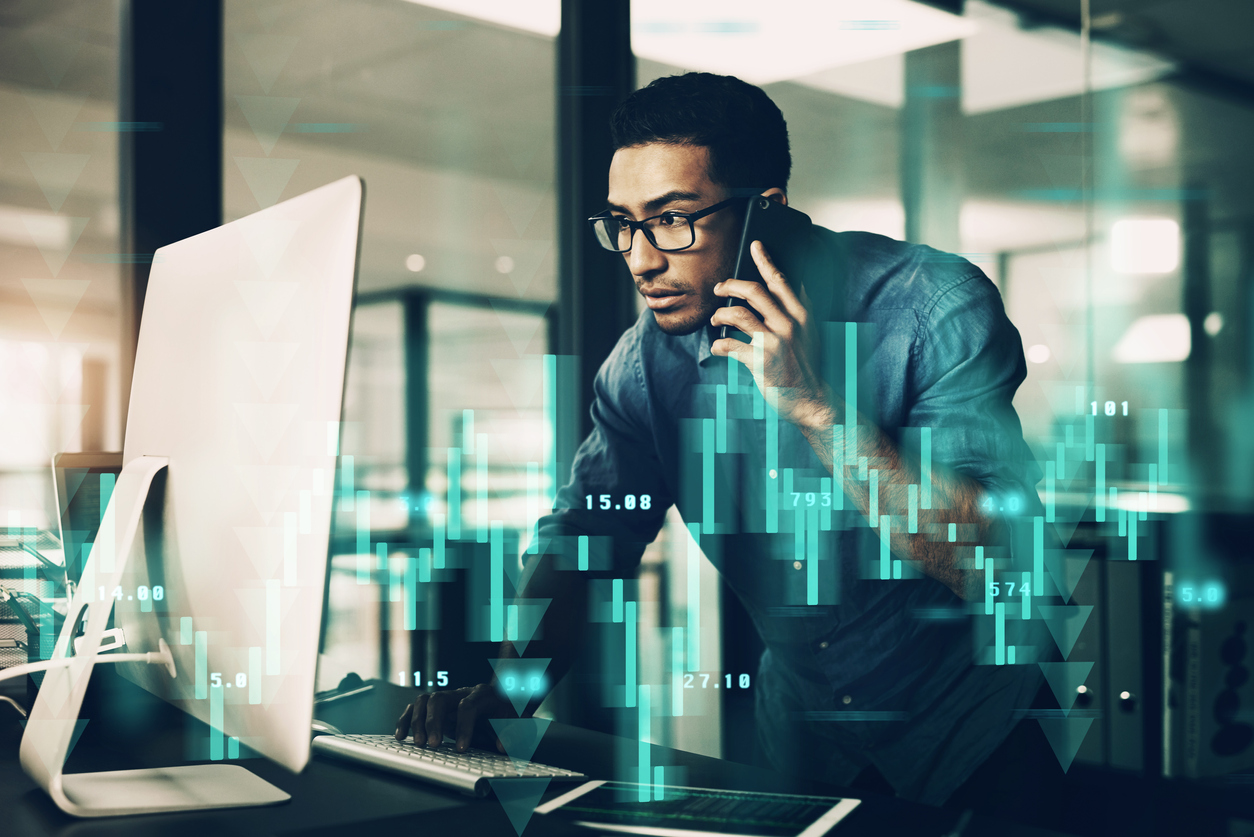 In this article, we will explain what an introducing broker (IB) is, what they do and how to become one. We will also explore the differences between affiliates and introducing brokers, and take a look at 6 steps you can do to become an Introducing Broker yourself.
What is an Introducing Broker?
An introducing broker, or IB, is either an individual or company that introduces its clients to a Forex or CFD broker. 
What is the role of an Introducing Broker (IB)?
The main role of an IB is ultimately to be the intermediary between the broker and the client. However, introducing clients to the broker is not all an IB does. In fact, IBs also provide their clients with necessary resources for trading education and support, including the means to access the financial markets. 
Affiliate marketing and IBs are frequently mistaken for one another, as they are both, in essence, bringing clients to a broker to trade financial instruments on their platform. However, IBs go that extra mile for the client, as they provide additional services and counsel. They want to establish a long-term relationship, ensuring the client feels supported and is making the necessary steps to improve their trading knowledge and strategies. 
Who can become an IB?
An IB can be either an individual or a company, predominantly acting as an intermediary between the broker they are affiliated with, and the client.
Why become an IB?
There are many reasons to become an IB, from gaining experience to networking, but the most attractive pull of becoming an IB is the extra income. An IB will have an arrangement with the broker about the commission structure and fees that will be covered by the client they are introducing. These commissions and fees are then shared between the broker and the IB depending on the agreed revenue model. 
What is the revenue model for an IB?
The following are the four major types of commissions an introducing broker typically receives from Forex and CFD brokers:  
Spread share

– A commission based on the volume of trade  

PNL Share

– A commission based on profits generated from introduced traders.   

CPA

– A fixed payout when referring a qualified customer.  

Sub IB

– A partner referral reward or bonus.
What are the Steps to Becoming an Introducing Broker?
Here are six fundamental steps you can follow to become an introducing broker.
Step 1. Find out the requirements for becoming an IB and acquire them.
The first step is arguably the most important one, as you may be required to produce specific certificates or licenses before you can become an introducing broker, depending on your location. 
As it stands, it is easier for anyone who is looking to become an IB under the European Union as there are currently no license requirements. That being said, for other countries like the United States and Australia, you will be required to hold certain certifications before you are able to become an IB. 
The certification and licenses are not the sole requirements however, the broker will need to ensure you have what it takes to become an IB. You need to be experienced and knowledgeable enough about trading, understanding the pros and cons of trading, risk management and other factors that will make you a great candidate in the eyes of the broker. It is important to remember that you will be your client's go-to person for everything trade-related, so the more you know the better.
Step 2: Find a broker you would like to work with
This step is just as important as the first one. Being a successful IB is all about relationships, and maintaining them for the longer term. This does not start with an IB and the client, it starts with the IB and the broker. 
When becoming an IB, you need to carry out your due diligence, making sure the broker is a good fit, and vice versa. So once you have the necessary licenses and certificates (subject to your country of residence), you will then be ready to choose a broker to work with, but how is this done? What questions need to be asked? Fortunately for you, we have detailed below some example questions you should be asking yourself when making your decision:
How reputable is the broker? – Be sure to research a broker's reputation via places like TrustPilot. You want to make sure the broker you are working with is trustworthy, benefit-rich and transparent.  
Is the broker regulated? – The broker must be licensed. Ensure that appropriate authorities regulate the broker. It is also worth noting that, attracting clients to a broker that is regulated, will be a whole lot easier than a broker that is not.
Are demo accounts available? A demo account is a great way for many newcomers to get to grips with trading and the broker's platform. It is a risk-free environment, which is ideal for training and development.
What's the quality of the platforms being provided?

Ask yourself, would you use it? Is it user-friendly and feature-rich? Fast execution speeds with low latency? 

Does the broker offer marketing assistance? If you are working with a broker, you will almost certainly need to ensure they can provide you with high-quality marketing materials, making it easier to attract more clients from your network to the broker.
Research tools and educational materials available? – Does the broker provide regular trading insights from respectable sources, do they provide webinars and workshops? Are educational materials available for your client's development? Remember, you are looking to build long-term relationships that benefit both you and the client.
Is there a mobile trading platform for android and iOS?

Some people prefer iOS, some don't. But make sure all clients are catered for. The last thing you want to do is exclude a large chunk of potential clients, purely because they cannot access the platform.
Step 3.  Choose a revenue model that suits your needs
If you have completed the above two steps, you should have researched what certifications you need and have acquired them, as well as finding a reputable broker to with, but what now? What's next? Well, you now need to think about the revenue model, and what type of partnership you want with the broker. To find this out, again you need to ask yourself a few more questions like these:
What kind of clients will you be working with?

How much time can you give to your clients?

Will you be liaising with your clients daily, weekly or monthly?

Are you becoming an IB for the short term or the long term?
By asking the above questions, and more if you have them, you will then be in a good position to discuss with the broker what you can provide, and what you want out of the partnership. You can then come to a conclusion that is mutually beneficial.
Step 4.  Marketing, Promoting  and Networking
Now is the time to get creative, using both your cunning and initiative to create effective campaigns and strategies to attract new clients, or even convince existing traders to make the switch. This involves setting creating websites, being active on social media, and utilising advertisement space effectively. 
Remember, you are going to be the intermediary between your clients and the broker, so expect a lot of questions and responses, so make sure you are knowledgeable about the broker's products and services before promoting them. 
As an IB, you will also be expected to provide your clients with advice on trading overall, including how to use the platform, how to trade, and how to mitigate risk. Figure out how you can keep tabs on your clients, their progress, and their overall experience. Knowing this information will yield opportunities for you to help and support them – thus strengthening that long-term relationship with you, your client and the broker.
Step 5. Grow, grow and keep on growing.
If you have not already got a sizable network full of traders and other trading-related connections, now is the time to start. As an IB, having a healthy network that is consistently growing is absolutely vital. You want your online presence to be impactful, coming across as both professional and welcoming. 
As mentioned previously, you will be an intermediary, so you need to come across as approachable. Ideally, you should know a little about digital marketing, or at the very least, you can navigate around an advertising platform such as Google Ads. You will need to keep referring to your advertising platforms dashboard and analyse your performance, making incremental improvements, ensuring you are making progress and growing your online presence. 
Another great way to build your network is through reviews of your previous clients. Think back to the above point about being diligent and checking the broker's performance and ask yourself this: Do you think a prospective client will research differently from you? Probably not, they are likely to look you up online, seeking out reviews and finding out whether other clients who've worked with you are more than satisfied. So be sure to record any positive praise you receive from clients, and then make it accessible from the client's perspective using platforms such as Google and TrustPilot.
Step 6. Maintain regular contact with your clients
Many new IBs can often harbour the misconception that once you have brought in clients and they have completed their application to trade with the broker, that's it. However, this is simply not the case, and to become a successful IB, you need to build long and lasting relationships with your clients, taking care of any issues that arise, and providing advice whenever necessary. 
As an IB, you may want to think about a long-term plan, having a few events such as giveaways and competitions, or even just a webinar workshop to help with their training and development. Whatever methods you decide to engage with your clients, always remember to provide value that will have tangible benefits to their strategies and time spent in the financial markets. If you have recently discovered some interesting trading strategies, why not share them? Or perhaps you have a different way of undergoing risk management, then share it!
If you are finding it difficult to think of your own events and promotions, you may find it useful to reach out to the broker to see what offers will be provided by them in the coming future, another great way to keep engaged with your clients. 
Closing comments
As you can see, becoming an IB is not something to be taken lightly. It is a decision that requires commitment if you are to be successful. However, with the right attitude, you have an incredible opportunity to be an effective and successful IB. 
We have detailed a few things to remember when you are ready to become an IB:
Be honest

– You need to be honest with yourself, your capability and how much time you can legitimately afford to give to the clients under your remit. The broker will be assessing you on your trading knowledge and other factors, so by being honest with yourself at the beginning, you will easily be able to identify where to focus your attention with regard to improvement.

Be diligent

– When looking for the right broker, you want to ensure there are no surprises in store. You want to carry out your research to a high standard, as this helps you identify not just the best broker, but the right one.

Think about the long-term

– As mentioned previously in this post, being an IB is not just about bringing the clients to complete an application. It is about being a trustworthy intermediary between you, the broker and the client.  Remember, the longer you have a happy and engaged client trading, the more you will be rewarded for their trading activity (depending on the revenue model you have chosen).
So that concludes our post on the 6 Steps to Becoming an Introducing Broker, we hope that you found it useful. Should you have any questions regarding the above, or anything else trading-related, please do not hesitate to contact us or your personal account manager.
Trading on margin is high risk.
In addition to the disclaimer on our website, the material on this page does not contain a record of our trading prices, or represent an offer or solicitation for a transaction in any financial instrument. Eightcap accepts no responsibility for any use that may be made of these comments and for any consequences that result. No representation or warranty is given as to the accuracy or completeness of this information. Consequently, any person acting on it does so entirely at their own risk. Any research provided does not have regard to the specific investment objectives, financial situation and needs of any specific person who may receive it. It has not been prepared in accordance with legal requirements designed to promote the independence of investment research and as such is considered to be a marketing communication.
Please note that past performance is not a guarantee or prediction of future performance. This communication must not be reproduced or further distributed without prior permission.