Top 5 Affiliate Marketing Trends for 2023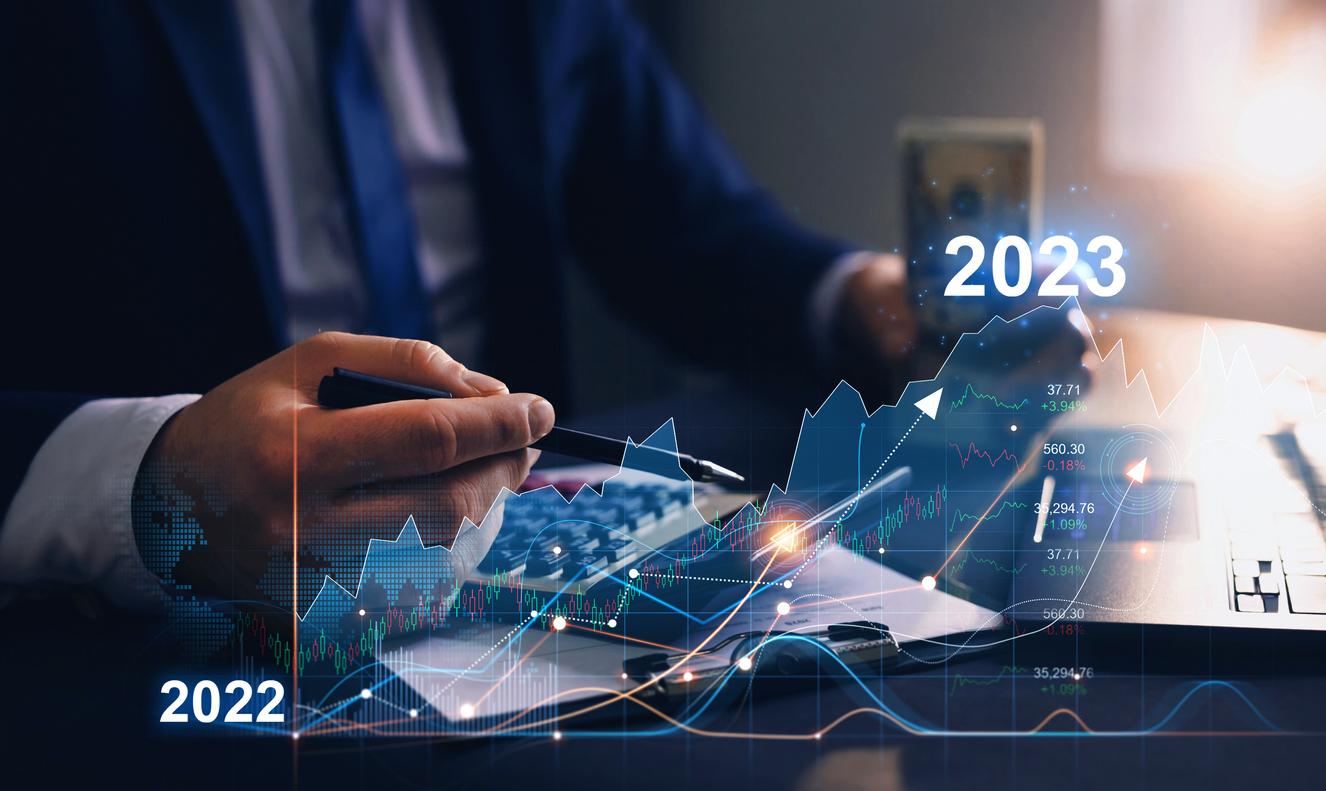 As an affiliate, to be successful, you always need to be on the lookout for the latest marketing ideas and strategies, like emerging trends, the latest offers, potentially new traffic sources, and popular advertisement formats that will give you an advantage over your competitors. 
The affiliate landscape is always changing and evolving, so it is always prudent to keep an ear to the ground to get that competitive edge. As with any year, a lot has changed, so we thought it best to help you prepare for the 2023 and provide you with the top five affiliate marketing trends that have been emerging towards the end of last year.
The Top 5 Affiliate Marketing trends are:
Social Proof – Trust and Accountability
Digital Events – Networking Opportunities
Video content – Quality over Quantity
Automation – Tangible Benefits for Traders
Influencers – Micro and Nano
Social Proof – Trust and Accountability
When it comes down to marketing, it is not just about selling a service or a product. In fact, it is more about selling a solution to a problem; you don't sell the mattress, you sell the good night's sleep. However, in the trading industry, we are not selling mattresses, we are selling more than that, we are a variety of things like low fees and instant funding, but above all else, we are selling reliability and dependability. 
People are a lot more hesitant to part with their money these days, which has made a lot of potential clients much more cautious and therefore exercising a lot more diligence when it comes to deciding which broker, and which account they deposit their money in.
A way to ensure potential clients find trust in your platform, products or services, is to have a strong and transparent online presence. If you have ever downloaded an app, or chosen which restaurant to eat at, chances are you have referred to the reviews to help with your decision. The same goes for your landing page visitors, they will likely do the same for your offering. In fact, many people rely heavily on reviews, feedback, or other forms of endorsement, and are much more likely to believe a suggestion or recommendation. 
Incorporating review site widgets like TrustPilot is a great way to establish trust with your audience. It demonstrates to the potential client that others have taken the next step, clicked the CTA, and are satisfied with the results. So be sure to include any form of feedback. You may be surprised to discover that even negative reviews promote trust as it shows transparency.
Digital Events
Since the pandemic, our eyes have been opened to the real benefits of the digital world. We have seen an enormous surge in e-commerce, to an increase in flexible working with the ability to work from home. In the last three years, we have seen how easy it is to host, speak at, or even just attend digital events like TraderFest or other types of conferences. 
The main reason for this surge in digital events is cost, as it can save hundreds, if not thousands of dollars, alleviating the host of the event from the logistical burdens of travel expenses, location expenses and so on. However, there is another reason – outreach. 
Many potential clients, who are willing to learn more about your products and services may not be able to attend your workshop due to its location. However, with a digital event, whilst you may not be able to bring the potential client to the workshop, you can bring the workshop to them.
Digital events are of the top emerging trends for 2022, and it is likely to continue being adopted more and more in 2023, in particular, hybrid events are becoming more popular,  where attendees can decide if they would prefer to attend in-person or virtually, offering the best of both worlds.
Video content 
One of the most prevalent marketing trends is the importance of video content, as they are arguably the most engaging methods to reach your audience and potential clients. If given the choice between reading a 2-page blog, or a 2-minute video, chances are most people will opt for the latter.
Simply put, video content, user-generated video content, in particular, is far superior when it comes to maintaining the viewer's attention when compared to images and text within a blog post or article. 
Video content is also a matter of preference as well, think about how much time you may spend on your phone watching user-generated content on video platforms such as Youtube, or social media like Facebook, don't worry, we are not judging. In fact, according to a report from Deloitte on digital media trends of 2022, around 41% of Americans watch more user-generated content than movies and TV shows on popular streaming platforms.
Automation
In trading, there is nothing more expensive than a missed opportunity, but with so many market movements, how can anyone keep up with all of these opportunities? The answer? Automation. 
With automation, you can trade like a machine by seamlessly setting up a list of pre-defined trading conditions, so that when the markets meet those conditions, trades can be executed, or closed depending on how the trader has set up the rules and conditions. You can even set up automation to simply notify you when a certain pattern or trend emerges in the markets, allowing you to make a decision that you otherwise would have missed, had it not been for the notification. 
The point is, automation provides traders with plenty of solutions, and now more and more traders are trying their hand at it due to the advancements in how intuitive and easy-to-use the automation systems are becoming. 
However, not all traders are familiar, or comfortable with the term automation. Some believe automation requires a high level of technical understanding, which is simply not true, at least not nowadays. Traders can now set up a whole array of different automation bots, that carry out the most ambitious of strategies.
Take Capitlise.ai for example, an automation tool provided to Eightcap traders. Capitalise allows traders to create a range of advanced trading strategies by writing in simple English or even copying some of the most successful strategies based on their performance.
Micro and Nano influencers
By now, you will have heard of influencers, but have you heard of micro influencers? Or even nano influencers? Probably not, and that's ok. These terms are only now emerging, as well as becoming more and more successful. 
You see, a micro influencer is a content creator with anywhere between 10K to 50K followers, and a nano influencer has an even smaller reach with their audience, with the number of followers in their network being around 1K to the 10K mark. 
A few years ago before the pandemic, an influencer with this outreach was not considered successful and was not utilised as much. However, the times have changed, and more people are looking at smaller influencers, like a Youtuber with 10K subscribers, as a more trustworthy source, as opposed to a celebrity, making content from their mansion. Micro and nano influencers are deemed more familiar, and more akin to regular people, and are therefore becoming sought after and more successful. 
So that concludes our blog on the Top 5 Affiliate Marketing trends for 2023, we hope that you found it both informative and useful. If you have any queries about affiliate marketing trends, or anything else trade-related, please do not hesitate to reach out to one of our representatives who'll be more than happy to help you. 
We hope you enjoy your time over the festive period, and we wish you a successful and lucrative New Year.
Trading on margin is high risk.
In addition to the disclaimer on our website, the material on this page does not contain a record of our trading prices, or represent an offer or solicitation for a transaction in any financial instrument. Eightcap accepts no responsibility for any use that may be made of these comments and for any consequences that result. No representation or warranty is given as to the accuracy or completeness of this information. Consequently, any person acting on it does so entirely at their own risk. Any research provided does not have regard to the specific investment objectives, financial situation and needs of any specific person who may receive it. It has not been prepared in accordance with legal requirements designed to promote the independence of investment research and as such is considered to be a marketing communication.
Please note that past performance is not a guarantee or prediction of future performance. This communication must not be reproduced or further distributed without prior permission.