The Importance of Choosing A Regulated Affiliate Broker!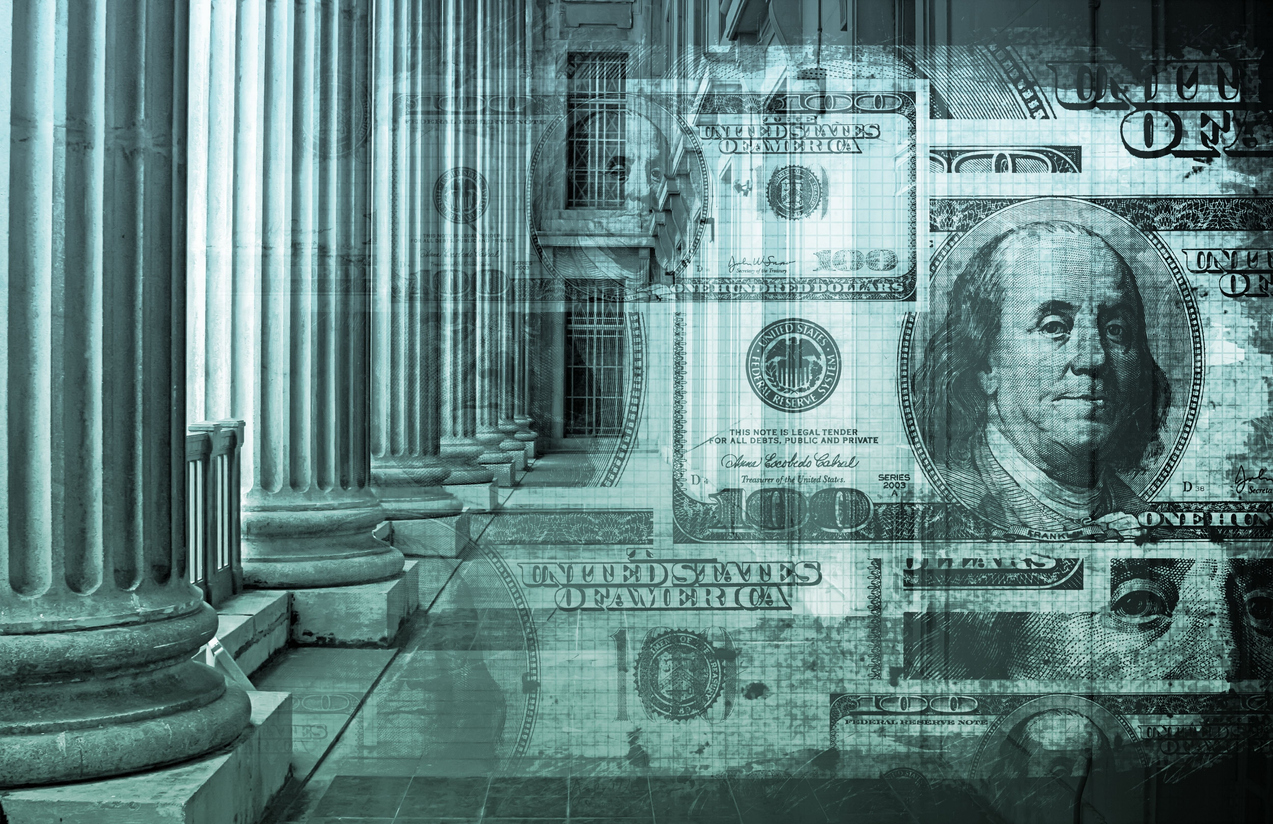 As an affiliate, it is your role to build long and lasting relationships with your clients created around trust and honesty. One major factor in establishing these relationships is your reputation and that of the broker you are affiliated with, as it plays a pivotal role in attracting new clients, and retaining existing ones. 
In the world of investing, making the right decision is at the very heart of being successful – managing risks, choosing what to trade, when to trade, and for how long for. But before your clients can start making these types of decisions, however, there is a more significant question they should be asking themselves  – is the broker regulated? 
Of course, there are other aspects of a broker that your clients must consider when choosing which one they want to deposit their funds in and trade with, but for this article, however, we'll be focusing on the most important aspect; working with a regulated broker. We look at why you should care, and the regulators you can look out for, helping you to bring your clients to a broker they can trade in confidence with.
To help you look for a reputable broker, you may find it helpful to think of them as more of a trading partner, they are after all providing you and your clients with the means to speculate across the financial markets worldwide. As with any partner, the relationship is built on trust and reliability, but how can you decide which broker is reliable and trustworthy? Which key factor should you look out for to help you make that decision?
You guessed it – regulation.
What is a regulated broker?
In order to carry out regulated financial service activities, brokers must be regulated with their applicable financial services regulator. A regulated broker signifies that the company in question has met the requirements determined by the applicable regulator. Once the regulatory body has authorised or licensed the broker, they will supervise the activities of that broker to ensure that they are conducting their services according to applicable  rules, regulations, legislation and guidance. They may also audit the broker's activities and will take enforcement action (including handing out fines and even taking away the broker's license) if the broker fails to comply with applicable rules, regulations & legislation. 
Here are a few examples of financial regulatory bodies around the world:
Australian Securities and Investments Commission

(

ASIC

) –

ASIC

is Australia's corporate, markets and financial services regulator

. ASIC is an independent Australian Government body which was set up under and also administers the

Australian Securities and Investments Commission Act 2001

(ASIC Act),

Financial Conduct Authority

(

FCA

) – The FCA is

the

financial

services

regulator in the United Kingdom.

It

operates independently of the UK Government, and is financed by charging fees

and levies

to the financial services industry. The FCA regulates financial firms providing services to consumers and maintains the integrity of the financial markets in the United Kingdom.

Cyprus Securities and Exchange Commission

(

CySEC

) – The Cyprus Securities and Exchange Commission, better known as CySEC, is the financial

services

regulator of Cyprus. As an EU member state, CySEC's financial regulations and operations comply with the European MiFID financial harmonization law

s

.

Securities Commission of the Bahamas

(

SCB

) – The Securities Commission of the Bahamas (SCB), formerly the Securities Board of the Bahamas, is responsible for regulating investment funds, securities, and capital markets in the Bahamas. Among other responsibilities, it enforces the Financial and Corporate Service Providers Act, the Digital Assets and Registered Exchanges (DARE) Act, and the Carbon Credits Trading Act.

Financial Services Authority – St. Vincent & the Grenadines

(

FSA

) – The FSA is responsible to the Government of St. Vincent and the Grenadines for the administration and enforcement of those enactments specified under its governing legislation. As part of its mandate, therefore, the FSA is charged with ensuring compliance with the FSA Act and other specified enactments, regulations or guidelines.
What are the benefits of trading with a regulated broker?
Trading with a regulated broker has a variety of great benefits that will give your clients peace of mind when trading, instilling confidence and ultimately allowing them to trust in you and the broker.  Below we explore various benefits of trading with a regulated broker
Fund protection & security
It almost goes without saying, but regardless of where your clients are depositing their money, whether a broker or a bank, they will want their funds safe and secure. Your clients will want confidence that their funds are protected and are quickly and easily accessible. So again, as an affiliate, you need to ask yourself some questions that will help you instill trust in yourself and the broker you are partnered with. 
For example, if your client's chosen broker becomes insolvent:
Are your client's funds safe? 

Can your clients access these funds?

Can they contact anyone regarding the issue?

Would their trades still be active? 
If you are trading with a regulated broker, depending on the applicable rules set by the regulatory body, your investments may be protected. 
Take the Cyprus Securities and Exchange Commission (CySEC) for example, the brokers under their jurisdiction are required to be part of the Investor Compensation Fund, which is essentially a pool of funds (separate from the broker's account). The objective of the ICF is to secure claims of covered clients against members of the ICF, through the payment of compensation in cases where the member concerned is insolvent.
Note: It is important to stipulate that compensation schemes set up to cover funds where the broker is insolvent vary from regulator to regulator and from jurisdiction to jurisdiction, so be sure to thoroughly check the terms and conditions and any legal documentation from the broker to ensure funds  are protected. 
Transparency & accountability
Regulated brokers are governed by strict rules that if not met, can result in fines and damage to their reputation, so it is in the broker's best interest to be as transparent as possible. They are required to maintain a certain level of transparency to clients, particularly when it involves company practices, their prudential (financial) matters, and lastly any future changes that may affect your clients and their trades.
Brokers are continuously under regulatory scrutiny, being supervised in all aspects of their dealings. Financial services regulators are committed to ensuring the brokers it regulates are operating in compliance with applicable rules, regulations & legislation.  This means that regulated brokers have to conduct their trading operations and relationship with regulators with full transparency. 
Customer support & dispute resolution
Regulated brokers are under the watchful eye of the applicable regulatory body, and will be held accountable for any illegal activity or wrongdoing. Furthermore, not only does outstanding customer service attract new clients and retain existing ones, but it also plays a pivotal role in promoting the broker's good reputation in the industry. 
Simply put, regulated brokers are more motivated to provide exceptional service and cater to their trader's individual needs and should be there to help with every minute detail, from setting up the account to resolving any technical and trade-related issues. 
Closing comments
Remember, brokers operating without being appropriately regulated are breaking the law. Opting to partner with a regulated broker affords you and your clients with protection. 
Once you have ensured that your affiliate broker is appropriately regulated, there are other factors to take into consideration when choosing which broker to refer your clients to and work with, like the trading costs, the execution speeds, educational support for clients that are developing, regular financial insights being provided and trading tools.
Therefore, you must be sure that your broker provides you with all the requirements your traders need to trade comfortably, so do as much research as you can and don't hesitate to reach out to the broker if you want to ask further questions. 
Remember, your reputation is crucial, just as much as the reputation of the broker you refer clients to is, so it is in your best interest to ensure your clients have the consumer protection offered by a regulatory body, such as ASIC, CySec and others. So, like with any major decision, do your research, be vigilant, and the next time you are to refer some of your clients to a broker, make sure it is a regulated one like Eightcap. You can take your business to the next level with a globally trusted online trading provider by simply registering and applying to become an affiliate.
*Important: Levels of consumer protection and measures for compensation to cover client funds on broker insolvency vary vastly between different regulators & jurisdictions.
Trading on margin is high risk.
In addition to the disclaimer on our website, the material on this page does not contain a record of our trading prices, or represent an offer or solicitation for a transaction in any financial instrument. Eightcap accepts no responsibility for any use that may be made of these comments and for any consequences that result. No representation or warranty is given as to the accuracy or completeness of this information. Consequently, any person acting on it does so entirely at their own risk. Any research provided does not have regard to the specific investment objectives, financial situation and needs of any specific person who may receive it. It has not been prepared in accordance with legal requirements designed to promote the independence of investment research and as such is considered to be a marketing communication.
Please note that past performance is not a guarantee or prediction of future performance. This communication must not be reproduced or further distributed without prior permission.