Eightcap presents Acuity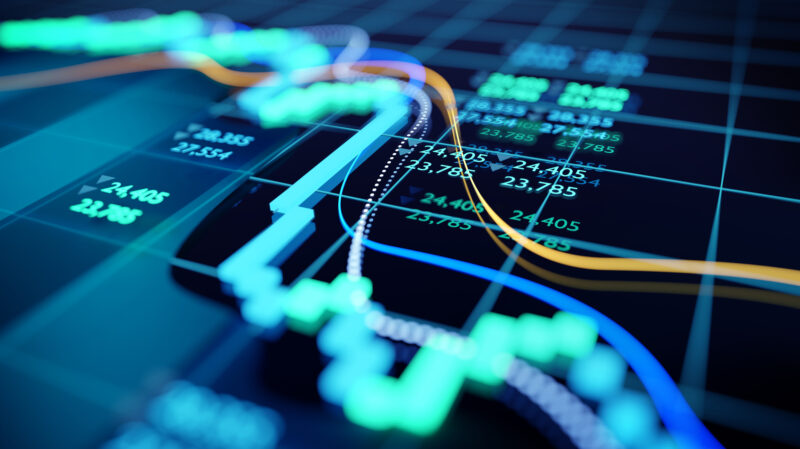 What happened on the financial markets when you were born?
By definition, acuity means keenness of perception. To possess this skill in trading means being able to identify market opportunities, if not at a glance, then with extensive research. Many of us may have thought to ourselves "what if?", and wondered how our lives could have been different if we had chosen a different path. Maybe to many, it has always been interesting to imagine what a completely different experience would be. Acuity Trading allows just that, helping you to visualize where the financial markets could have taken you, in your alternate reality. 
The Tool Explained
In our collaboration with Acuity Trading, the Boom or Bust tool was born – an online infographic that can show you all kinds of statistical data just by inputting your age. Upon opening the website, you are prompted to select just that, and after clicking the big green button, you are greeted by a list of summarized information. Major financial events that have shaped some of the world's largest companies during your lifetime and beyond. 
Your birth year is calculated and thrown into a time machine that is represented by a timeline in chunks of a decade. You can scroll through each year by using the slider or clicking the navigation arrows at the top and bottom of the timeline. To the left, you have an image in black and white that explains in simple terms what was the most important financial event of that year. Once you begin scrolling, you will notice that every year or couple of years the image to the left changes. 
Furthermore, at the bottom of this section, you can see a chart that represents the growth of the three major US indices – Dow Jones 30, SP500, and the NASDAQ Composite. Two lines are coupled for each one of them. The green one indicates index growth since the data was first added – for example, the 1900's IPO of Coca-Cola. The blue line shows how much the index has grown since the estimated birth year based on the number you initially picked as your age.
History Matters
Going forward to the next section, you see a drop-down menu with the top companies on the market, which shows how much you could be worth now based on their shares' change in value throughout the years, had your parents invested in that company the sum of $10,000 at the time of your birth. It is important to note that the earliest period of pricing data available at the moment is the 1980s, with the specific years varying from company to company. This means that for those who were already on the market by then, it may well be a chart showing some of the opportunities at the time.  
And to further delve into this alternate reality, at the next section, you can visualise the total figure above in nothing other than some attractive modern cars. From more humble picks to full-on splurges with up to 10 or even 20 cars in your garage, depending on the company invested in. Maybe not the best purchase for some, but no doubt a fun thought experiment. 
Finally, at the very bottom, you have a list of articles from the Eightcap's Education blog that provides you with an introduction to trading from several perspectives. In that way you can combine the fun research with the useful part. You can learn more about commodities and rare metals prices. Or if you want now to invest in some company to see the differences between investing and trading. Also to know more about the assets which you can trade, and how to avoid some of the common mistakes made by traders. 
With the Eightcap Partners program, you get additional access to partnership perks like competitive commissions, signal sharing capabilities, and more.
Trading on margin is high risk.
In addition to the disclaimer on our website, the material on this page does not contain a record of our trading prices, or represent an offer or solicitation for a transaction in any financial instrument. Eightcap accepts no responsibility for any use that may be made of these comments and for any consequences that result. No representation or warranty is given as to the accuracy or completeness of this information. Consequently, any person acting on it does so entirely at their own risk. Any research provided does not have regard to the specific investment objectives, financial situation and needs of any specific person who may receive it. It has not been prepared in accordance with legal requirements designed to promote the independence of investment research and as such is considered to be a marketing communication.
Please note that past performance is not a guarantee or prediction of future performance. This communication must not be reproduced or further distributed without prior permission.