How Do I Become A Forex Affiliate?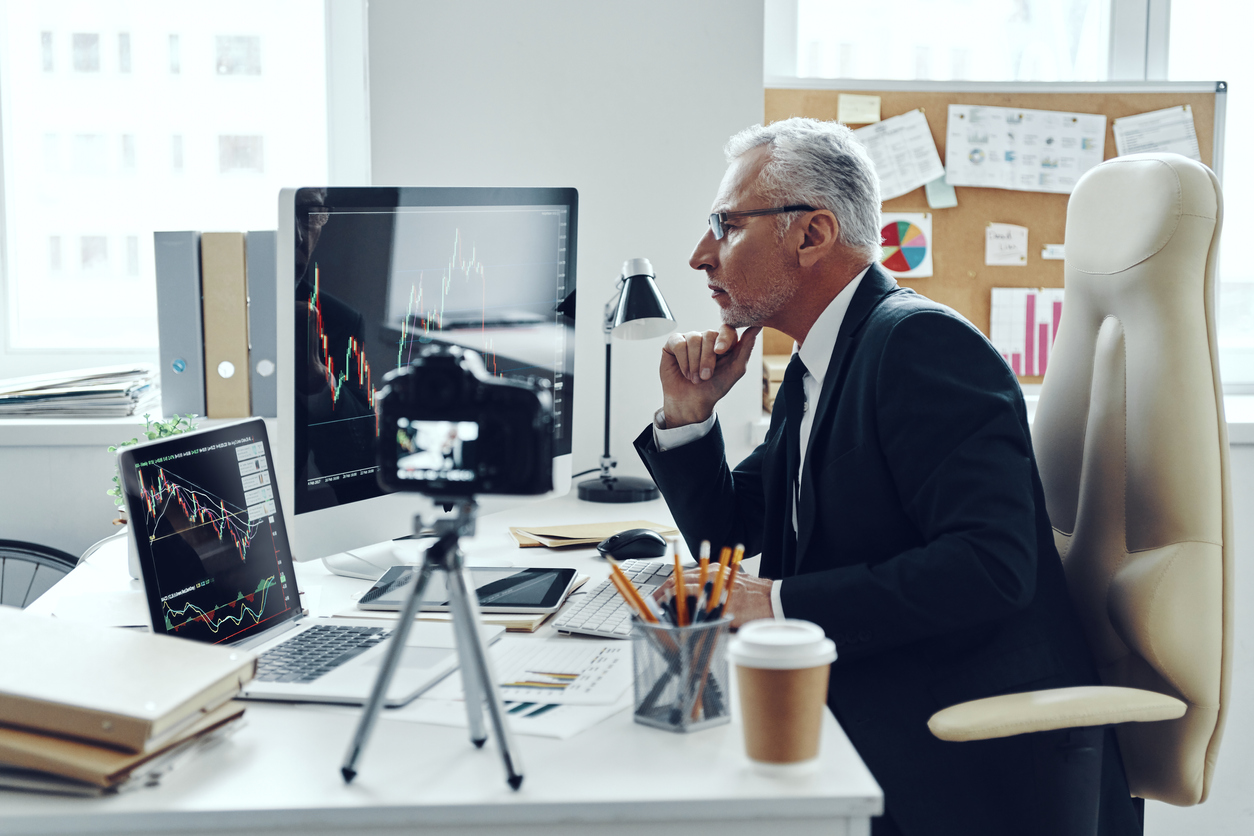 When you start making your first steps into trading and at some point, grow your own trading strategy, you begin thinking of ways to gain more income passively. This is where partnership programs come in. A forex broker affiliate can be anyone who is willing to share their signals with others, knowing that it would be a mutually beneficial process. That said, there are some conditions that, if met, can allow for exponential growth in profit while investing only a portion of your time. To make it easier for you, in this article, we explain briefly the steps to becoming a forex affiliate.
The First Steps
The path to becoming a forex affiliate requires finding the appropriate broker before going into any affiliate partnerships. If you invest in a broker that provides you with the right conditions for your trading needs, then you can most likely find their partnership programs just as attractive. However, before anything else you should first define your goals clearly. Are you going to aim to make a 1000 USD per month just from being an affiliate, or do you prefer earning a different amount?
Once you have done that, you should think of your presence as a forex trader or stock investor. The highest paying forex broker affiliate programs aren't always the best ones. Some of them do not provide affiliates' audience the opportunity to try out a trading platform at its full potential without making an investment first. Having this option can increase your exposure without overdoing it and give those who will actually stick to the peace of mind that they are on the right track.
If you already have an audience and an active following, then you only have to use your influence on social networks, your website, video clips, blog posts, and so on. Platforms such as the MetaTrader 4 and MetaTrader 5 give forex traders options to kick off on a rock-solid platform instead of having to start from scratch.
Forex Affiliate: The Options
Having the experience of trading deposits starting from 500-1000 USD, you may be looking at profits of about 2-3% per month, depending on your approach. Going into the forex broker affiliate market, however, you will share a part of the profit others make when copying your trade, so setting your sights on an appropriate commission, often a lower percentage, will be more appealing for investors. Maybe you regularly generate varying incomes for them – in that case, they may be willing to share a considerable portion of their profits with you.
Furthermore, going with a partnership program that provides you with a clear view of your leads by way of optimized reporting systems can make it easier for you to analyze and adjust your strategy. Both trading and affiliate-wise. A trusted broker is one that is able to both keep your information secure and enable you to act in an informed way towards improving and in the long run, profiting more.  
Getting Started With Eightcap Partners
Now that you know what the gist of it, maybe you would like to start with something specific and advantageous. In that case, the Eightcap Partners introducing broker program may interest you. It offers forex brokers several things that can be worth considering for a long-term investment. The commission per slot starts at $4 for introducing brokers with less than 50 active clients. It could increases up to $6 for more than 1000 active clients. Depending on your following and successful referrals, it is possible to have a custom-tailored remuneration system that allows you to feel safe and your trading strategy – appreciated. 
Willing to give it a try? The setup of the Eightcap Partners forex affiliate program is free of any fees and it can be easily integrated into your daily workflow. It gives referred traders the option to try out a demo account before setting up their own. Also, program's customer support team is ready to answer any questions that could come up throughout the process. In addition to that, we will provide you with everything you might need. You have our full support, including access to our marketing tools.
Trading on margin is high risk.
In addition to the disclaimer on our website, the material on this page does not contain a record of our trading prices, or represent an offer or solicitation for a transaction in any financial instrument. Eightcap accepts no responsibility for any use that may be made of these comments and for any consequences that result. No representation or warranty is given as to the accuracy or completeness of this information. Consequently, any person acting on it does so entirely at their own risk. Any research provided does not have regard to the specific investment objectives, financial situation and needs of any specific person who may receive it. It has not been prepared in accordance with legal requirements designed to promote the independence of investment research and as such is considered to be a marketing communication.
Please note that past performance is not a guarantee or prediction of future performance. This communication must not be reproduced or further distributed without prior permission.