How to Build a Landing Page For Your Affiliate Business?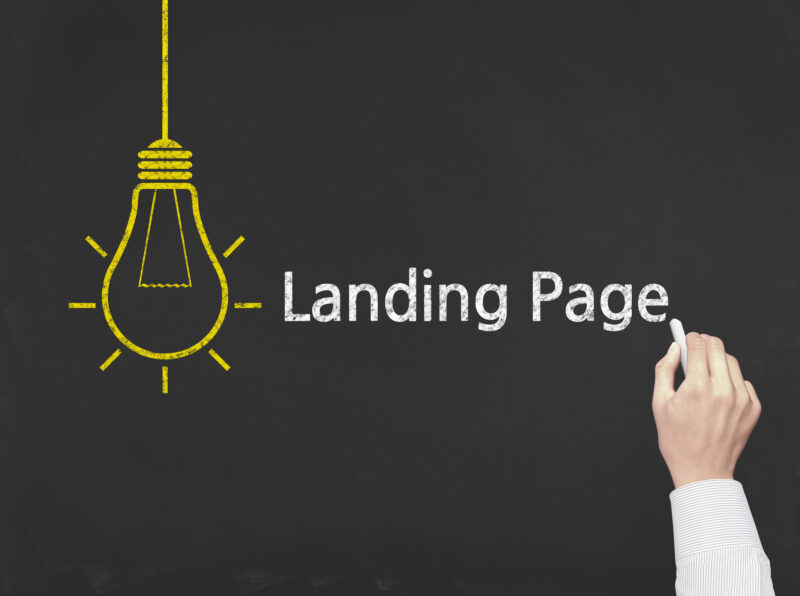 Have you ever wanted to have your own landing page that is the sprout to financial growth and passive income that would be produced by being an affiliate? If so, then you've landed on the right page. We'll guide you through the basics of landing pages and their role in making your business as an affiliate thrive.
Landing Pages: What You Should Know
The term landing page is used in digital marketing to indicate a standalone web page with the sole purpose of acting as a marketing or advertising campaign. Visitors who click on your link in an email, or paid ads usually end up on a landing page. It is important to differentiate landing pages from web pages or websites. The latter accommodate multiple purposes and many goals, encouraging exploration and spending more time getting to know the philosophy around your brand or product. Landing pages, on the other hand, are designed with a single goal, known as a CTA, or call to action.
Following this line of thought, a homepage may be considered a landing page, right? Not really. Homepages are still linked to the website and there is a clear difference in design that makes it apparent. When you open a homepage, you see multiple directions you can choose to head into. When you open a landing page, everything there is meant to take you in a single direction. 
The average conversion rate for landing pages, or the rate at which customers do what you want them to do, is 9.7%. For comparison, the average for e-commerce websites is 2.86%. Nonetheless, 48% of landing pages spread their focus on more than one offer. While 44% of B2B (or business-to-business, when business is conducted between two companies) ads point towards a homepage. 
The Advantages of Landing Pages
Perhaps by now you feel assured of one of the reasons that make a landing page the better choice for selling a specific product or service. When it comes to affiliate marketing, landing pages are just as enticing to potential clients, if not more than usual. The reason is simple – sales-funnel, or the sale going as smoothly as liquid down a funnel. In theory, that is entirely possible. In practice there is more work to securing a sale than a simple landing page.
In most cases, the essential role of a landing page would be to collect information. Not log-in data or any of such sort. Just the visitor's email address. However, that is exactly what an affiliate needs – a path to the client after they have left the landing page. After that, you simply follow up regularly by setting up email campaigns that offer insight into topics which could pique the interest of the recipient and have them pick the option at the very bottom – to go to your landing page. See how things turned around back to the initial stage? The only difference now is that your visitor will be aware of what they are looking for on your landing page, and it will lead them to it. Sale done.
How to Create a Landing Page?
Then, what is a compelling landing page in the year of 2021? In a single word, it's a page that is intuitive. A strong message is one that is both simple in text and rich in visuals. When you focus on the benefits and not the features, you come across as more personal. Even more so if the paragraphs are short, written as if you would talk to the person standing in front of you. Push the pain points and give your promise for a resolution.
Again, focus on a single goal, you are there to sell an opportunity, an idea in the form of a service or a product. Balance is important, so asking only the necessary is enough. Test it, go through several iterations of a page, and polish it. Don't forget to update it regularly with any new targets. And of course, be appreciative to be likable – show your thanks via a special thank-you page. 
There's more, but that's most of what makes a good landing page in 2021. That said, if you were to go through this whole process, then possibly, at this point, you are wondering how much this luxury would cost you. It depends on your budget, opportunities, ideas, and wishes. A technical view means you have to choose between ready templates, build it yourself using web builders for landing pages or landing page builders, outsource it to a freelancer or a web development agency, and so on.
The road is bumpy and each of these options has its upsides and downsides. But what about something much simpler, much easier to handle while still fulfilling all of the above? Being a broker company that offers affiliate partnership programs, Eightcap also provides support for affiliates who wish to build their own landing pages. If you are interested in trying this out, no need to look around. Check our marketing tools now.   
Trading on margin is high risk.
In addition to the disclaimer on our website, the material on this page does not contain a record of our trading prices, or represent an offer or solicitation for a transaction in any financial instrument. Eightcap accepts no responsibility for any use that may be made of these comments and for any consequences that result. No representation or warranty is given as to the accuracy or completeness of this information. Consequently, any person acting on it does so entirely at their own risk. Any research provided does not have regard to the specific investment objectives, financial situation and needs of any specific person who may receive it. It has not been prepared in accordance with legal requirements designed to promote the independence of investment research and as such is considered to be a marketing communication.
Please note that past performance is not a guarantee or prediction of future performance. This communication must not be reproduced or further distributed without prior permission.