How to Get Your First 5 Clients as a Forex Affiliate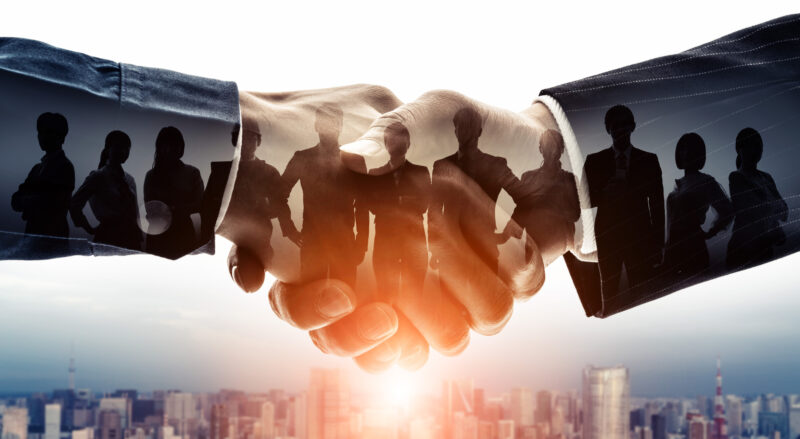 Forex affiliates can attain profits by simply sharing their knowledge with other traders. The first steps towards this endeavor are crucial. You have to build a solid base for a broad group of clients. Some basic rules should be followed in order to increase profits and benefit from high commission rates that can be found using this method. In this article, we introduce an approach towards building your clientele. Let's get started with the first 5 clients you aim to get as a rising forex affiliate. 
The First Steps
A successful forex affiliate usually begins from the most essential element of their affiliate business – partnering with a financial broker whose affiliate program offers the most appropriate conditions to go with their trading needs. Choosing a reputable and regulated brokerage ensures that your finances will be handled with care and attention. 
This is just as important for you as it is for your referees. In the long run, they would prefer sticking to a broker that has proven themselves as one that would not scam them of their hard-earned cash. Following this, you as a trader and as an affiliate can feel more comfortable, knowing that the commissions you deserve will be paid to you in full. 
Eightcap's reputation throughout the years has grown immensely. The company, originating from Australia, has distinguished itself as a trusted broker. It's a top pick for traders from various countries. It is strictly regulated via multiple jurisdictions based in several countries. This means that your earnings as a trader and an affiliate are protected. You can be sure of this at any point due to Eightcap's complete transparency. 
Promotion As A Key To Success
Once you have covered the first base and chosen your broker, you are up against the next challenge. It is about promoting yourself. Perhaps you already have an active online following, or maybe it is yet to grow, but that could turn out to be just enough. All you need is a handful of people who know of your activities and try to be around in order to learn more. As long as you have those, you can offer them the options of various financial assets and instruments. 
The Tools You Needed To Climb To The Top
Forex trading in and of itself may be extremely lucrative. It is estimated to be worth approximately $2.4 quadrillion. But there are many ways to go about it. Take CFDs (contracts for difference) for example. By utilizing them, you get to trade on almost every financial market. In addition to forex pairs, this includes everything from commodities to ETFs, stocks, cryptocurrencies, bonds, and much more. 
Having those under your belt when you become an affiliate means that there is much you can offer your clients. In other words, by promoting as many financial instruments and assets that you can, you give exposure of what can and cannot be done when you partner with a brokerage.
For instance, Eightcap's trading conditions make trading on CFDs a cinch to do due to the utilization of an award-winning trading platforms, MetaTrader 4 and MT5. The vast array of financial instruments exceeds the 450 mark. With our great, personalized support, you can gain a better understanding of them all.
Advertise Yourself as a Forex Affiliate
Last but not least, you should consider expanding your reach by making use of what is know as Pay-Per-Click (PPC) campaigns. It can be run on social media and other forms of sharing tidbits of what your trading strategy is all about in order to pull in referees who will stick and who will provide you with the affiliate commissions you deserve. The more traffic per group and subgroup you refer with quality leads and affiliate links, the more conversions you can get. 
With Eightcap, your affiliate program starts from a commission of $200 per lot and can go as high as $900 per lot. Furthermore, if you feel that your remuneration plan should be customized, you can negotiate to create a bespoke partnership that is tailored around your trading needs.
Trading on margin is high risk.
In addition to the disclaimer on our website, the material on this page does not contain a record of our trading prices, or represent an offer or solicitation for a transaction in any financial instrument. Eightcap accepts no responsibility for any use that may be made of these comments and for any consequences that result. No representation or warranty is given as to the accuracy or completeness of this information. Consequently, any person acting on it does so entirely at their own risk. Any research provided does not have regard to the specific investment objectives, financial situation and needs of any specific person who may receive it. It has not been prepared in accordance with legal requirements designed to promote the independence of investment research and as such is considered to be a marketing communication.
Please note that past performance is not a guarantee or prediction of future performance. This communication must not be reproduced or further distributed without prior permission.