Monetizing Your Signal-Providing Business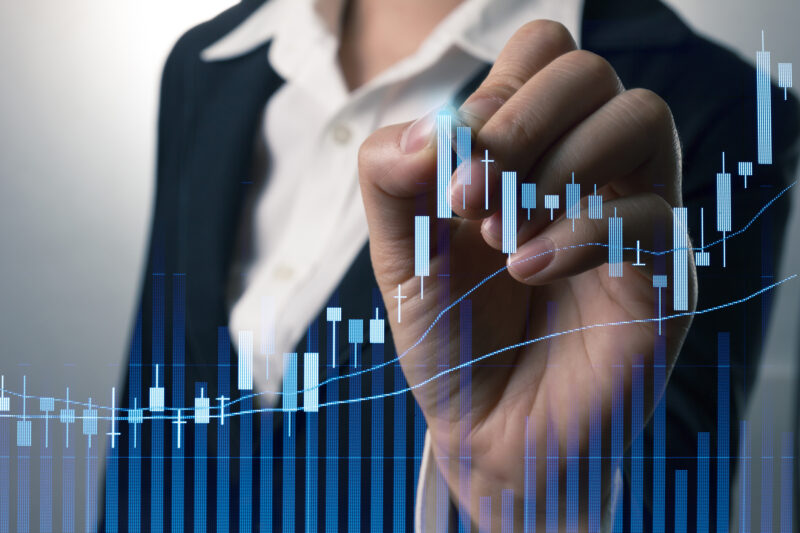 Do you already have a working trading strategy and are looking to share it with as many people as possible in order to make a profit? Or perhaps you are already doing it and want to expand your influence even more?
Well, buckle up! In the next few paragraphs, we'll take you on a short tour explaining how you can make the most of your trading signal and monetize it.
Getting Started Into the Signal-Providing Business
Currently, copy trading is more accessible than ever. Social media platforms and other commercialized networks that allow easy access to a multitude of people of various cultures and interests. However, when looking to monetize your signal, you may want to target a specific group of people. If you already have a presence online, then the process may be even smoother. 
With an active following, it is important to consider several points that can make or break your copy trading business. A report from the Harvard Business Review separates traders into three groups.
First one are those who rely primarily on their investment ideas in almost total isolation.

Second – those who are hyper-connected and base most of their strategy on social learning guides.

And in the third group are those who fall somewhere in between by engaging in both social learning and having a degree of independence.
Analyzing the results reveals that social learning plays a big role. When it is correctly balanced with a diversity of ideas in a trader's network without being too sparse or too dense, the returns seem to be 30% higher than those of both isolated and herd traders. 
This means that having a network that you can reliably trade your signal and keeping it up without overdoing it is most likely the best course of action. With that, comes choosing the right broker, as this also influences the platform you will be trading on. Your followers would think of when they want to actively begin trading.
The Conditions
If you are already with a trusted broker and looking into options to make more from selling your trading signal, then one of the first places to go is to your trader's partnership programs. Copy trading can be a lucrative business. Partnership programs are the hook to bringing more traders to a broker's services.
That is why the offered conditions vary in nature and when looking at a partnership program, it is crucial to spend plenty of time looking into the services the broker offers as a whole. For instance, their regulations, customer support, trading platform and software, overall range of financial instruments and trading assets, transparency, reliability, and execution speed. A trader should always be able to think about the bigger picture as well as the specific detail that they want to focus on. 
For instance, take Eightcap – an Australian-based trading broker that is one of the top performers in Eastern countries like China, Malaysia, Taiwan, Vietnam, and so on. Social media in these countries is at its peak, and partnership programs have proven to be one of the most efficient ways to get into the trading field. Currently, as an influencer or affiliate, you can earn from $200 to $900 of commission per lot, or active client, for simply selling your signal on Eightcap's platform. As an introducing broker, on the other hand, you can have up to 1000 active clients. 
On top of that, Eightcap has award-winning trading platforms that give you the freedom to enjoy more than 200 financial instruments trading forex, indices, crypto, shares, and stocks. With access to global markets and a multi-jurisdictional regulatory system, Eightcap has become a trusted broker that also offers low spreads, excellent liquidity, lightning-fast execution, and premium support. 
If you are interested in giving trading with Eightcap a try, you can opt for a demo account or directly create your partner account from our Partners website. Whatever the choice, if you are looking to trade or your trading signal is already making you money and you want to share it to make some more, Eightcap can provide you with the trading environment that fits your needs.
Trading on margin is high risk.
In addition to the disclaimer on our website, the material on this page does not contain a record of our trading prices, or represent an offer or solicitation for a transaction in any financial instrument. Eightcap accepts no responsibility for any use that may be made of these comments and for any consequences that result. No representation or warranty is given as to the accuracy or completeness of this information. Consequently, any person acting on it does so entirely at their own risk. Any research provided does not have regard to the specific investment objectives, financial situation and needs of any specific person who may receive it. It has not been prepared in accordance with legal requirements designed to promote the independence of investment research and as such is considered to be a marketing communication.
Please note that past performance is not a guarantee or prediction of future performance. This communication must not be reproduced or further distributed without prior permission.