A Road to Success: Who Are the Big Winners From Asia Trading Festival's Demo Contest?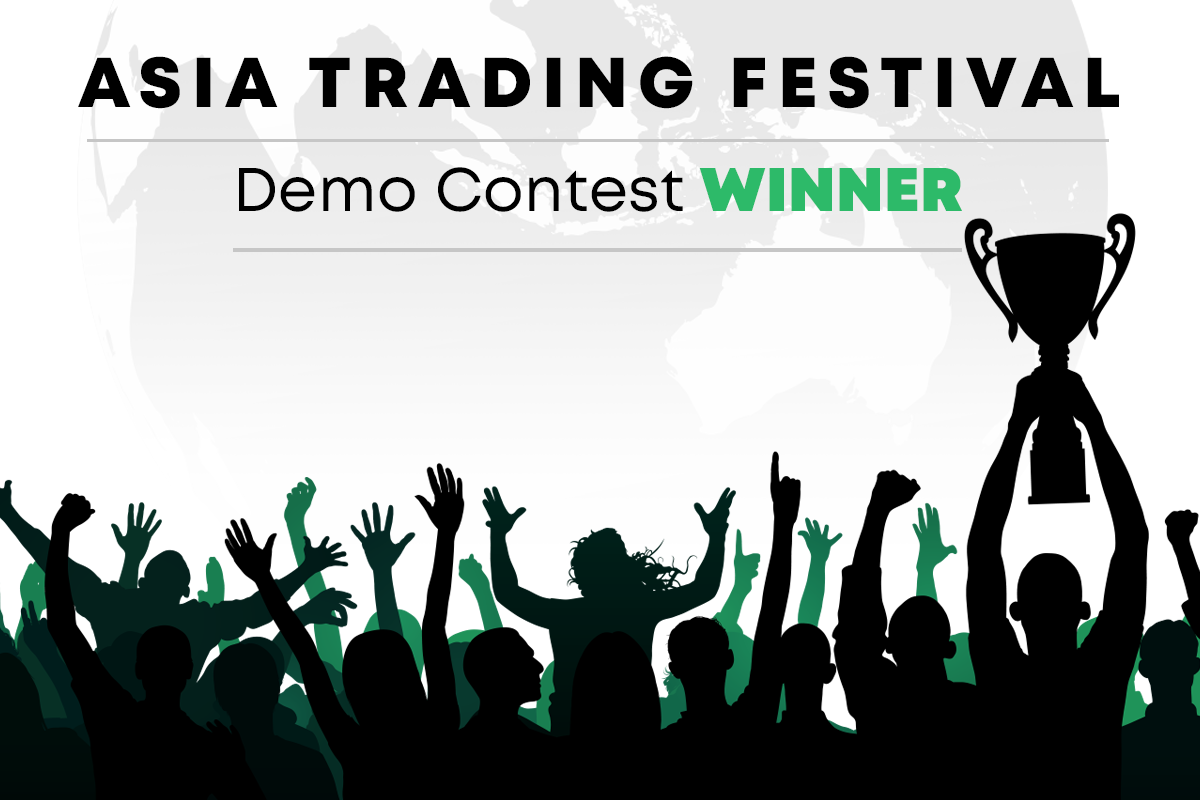 The Asia Trading Festival took place at the beginning of October. The event had one goal: to give actionable advice to both novice traders and people with some experience on the financial markets. Top market experts were brought together to share their latest strategies and best trading ideas. In addition to several presentations on various topics, which focused on how to maximize profits in volatile markets, the participants had the opportunity to join a demo trading competition and test their trading skills! Below, you can find some details about the top performers in the contest.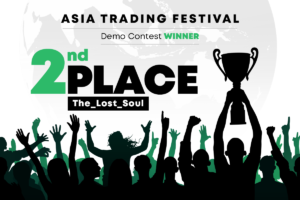 A new challenge: The_Lost_Soul enters  the financial markets
One of the traders that performed quite impressively during the Asia Trading Festival's demo contest was a man with the nickname The_Lost_Soul. He describes himself as a "normal IT person in a market research company." The programmer has more than 20 years of experience in the IT industry and, earlier this year, he felt like it was time for a new challenge. He started trading at the beginning of 2021. After spending some time with another brokerage, The_Lost_Soul started trading with Eightcap and decided that the multi-award-winning Australian broker is the right partner for him. 
The trader points out that the most important thing for him while trading is to learn from industry leaders and trading gurus alike. He still sticks to more popular instruments, as he feels like he needs more experience to dive deeper into the markets. The_Lost_Soul shares that his best trade up-to-date is a profitable position he opened while trading the Nasdaq index. 
The trader still doesn't use any trading indicators. He trades while the US markets are open and uses a 5-minute chart. The_Lost_Soul mainly focuses on candlesticks and decides whether he'll go long or short. When it comes to his trading goals, the novice trader shares that he hopes to become a professional trader and rely on passive income instead of his salary to make his living.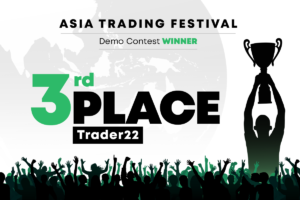 From zero to hero:  Trader22
The next champion with the nickname Trader22 started his journey on the financial markets out of curiosity. However, he still managed to finish third in the Asia Trading Festival's demo trading contest. He had an interest in trading and he dedicated his spare time to learning the basics. He started back in 2018 with a demo account. Shortly after, he opened a live trading account as well. Trader22  shares that he doesn't follow a concrete strategy – he simply tries to jump in the markets once they open. He's a trader that doesn't have a favorite trading instrument – he focuses on the markets' dynamics and trades the assets that are making big moves.  When it comes to Trader22's long-term trading goals, there is no surprise – he hopes to  achieve small profits consistently.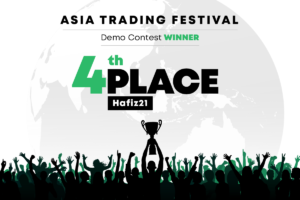 The road so far: Hafiz Rahim
Hafiz Rahim finished fourth in the Asia Trading Festival's demo trading contest. He started trading two years ago, but he managed to make a breakthrough just recently. Hafiz truly believes that learning and taking his trading skills to the next level is what will make him a successful trader. Additionally, he is working hard on controlling his emotions during trading. Hafiz trades part-time, and, surprisingly, this is the biggest challenge for him when it comes to trading – he believes that full-time traders have more time to analyze the markets and catch their momentum. 
Hafiz shares that his most used trading strategies are Supply/Demand (SnD) and Support/Resistance (SnR). However, during the demo trading competition he placed multiple high-risk positions. That was definitely a surprise, since his favorite asset to trade is gold, which is quite often labeled as a "safe-haven" instrument. Similarly to most of the contestants in the demo competition, Hafiz hopes to become a profitable full-time trader.
Trading on margin is high risk.
In addition to the disclaimer on our website, the material on this page does not contain a record of our trading prices, or represent an offer or solicitation for a transaction in any financial instrument. Eightcap accepts no responsibility for any use that may be made of these comments and for any consequences that result. No representation or warranty is given as to the accuracy or completeness of this information. Consequently, any person acting on it does so entirely at their own risk. Any research provided does not have regard to the specific investment objectives, financial situation and needs of any specific person who may receive it. It has not been prepared in accordance with legal requirements designed to promote the independence of investment research and as such is considered to be a marketing communication.
Please note that past performance is not a guarantee or prediction of future performance. This communication must not be reproduced or further distributed without prior permission.