The 10 Most Used Affiliate Terms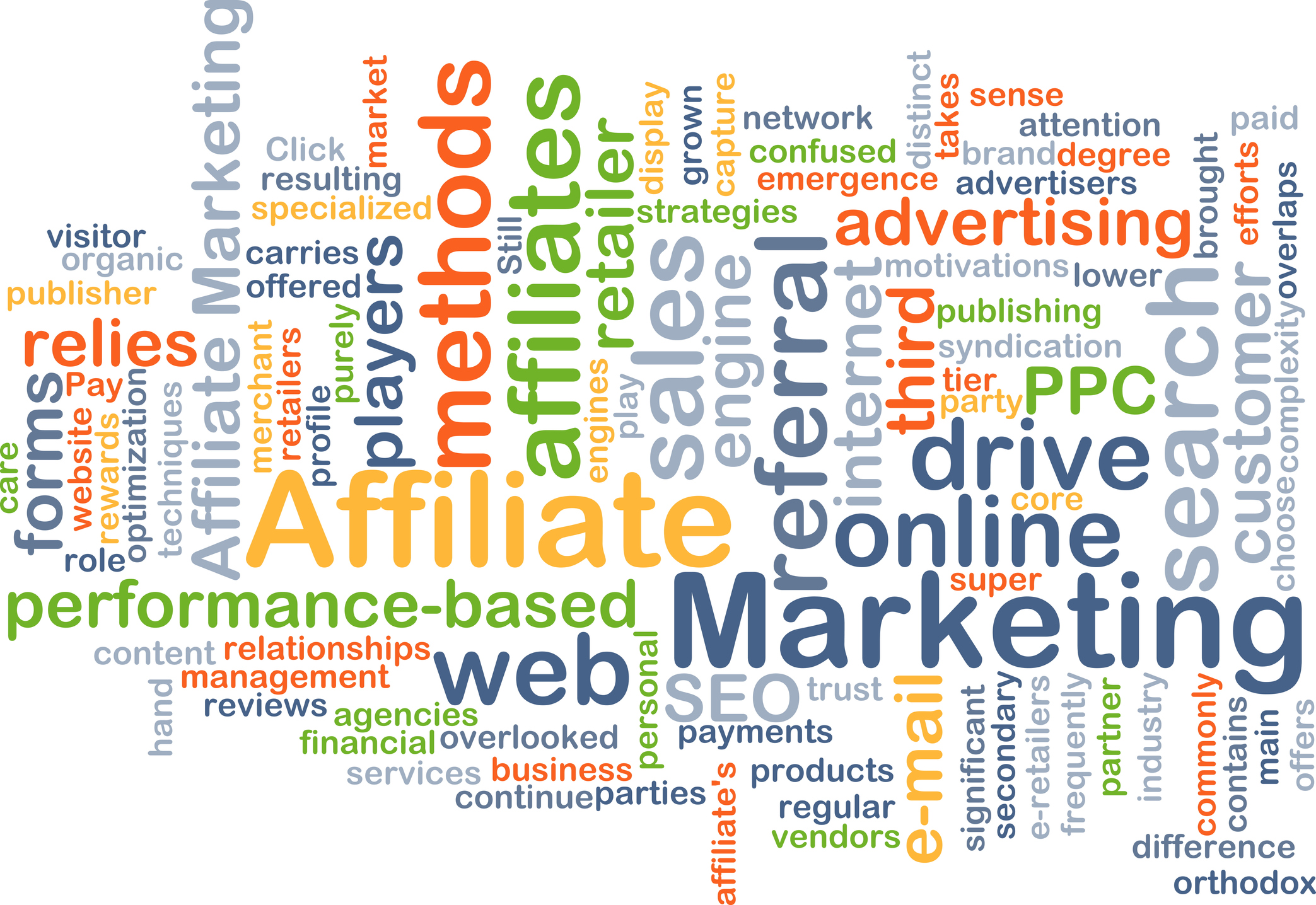 Summary
Trading is one thing, being an affiliate is another, but knowing the terms that can help you learn how people think is another level. Going simple and broad is the first option for many people and this is shown in the most used affiliate terms by searches. 
Being an affiliate – B2B as H2H
Affiliates are a key driver to a business' public image. Just as in a normal human-to-human relationship where the parties involved can share details about each other online and promote their pages, so can an affiliate do a business to increase traffic and sales while earning gains themselves. And this doesn't apply to affiliates as individuals only, it can even be a business-to-business kind of relationship. 
However, following the example of a human relationship, what someone says about another person and how they say it can be of great importance. Similarly, in business relationships, affiliate terminology can determine how and where this goes forward. This is where affiliates should double down on their terms and learn to target their queries and audiences in a more focused manner.
How important are affiliate terms?
In affiliate marketing, getting one's point across can sometimes come off as unnatural and insincere. Learning how to sell your idea is one thing, but when it comes to directing potential clients to a new spot, you should know how to do it. That's where the idea of affiliate terms comes into play.
You open the browser and start searching – you see words like raw clicks, PPC, PPS, PPL, root domain, ROI, spot, smart link, and XML. It can be  overwhelming. But, in fact, if you think about what is sought after the most, it's usually the simplest things and the catchiest words. You can always be extremely specific and look for a single thing out of a hundred that will help you move your strategy to the next level. But when you want to get started in learning the ropes, you can be as broad as possible.
That's why it's easiest to look where graphs, statistics, and numbers are aligned with the results you are looking for. If you want to write an article on forex and explain your strategy, you should know how to name it so you get as many clicks as possible. Going to strike while the iron is hot? Well, then perhaps you should use a familiar phrase like that and see how your audience reacts to your new trading strategy. As long as you keep it simple and familiar, you can see what everyone thinks and how long they stay on your page. Of course, this applies to its contents just as much. An article full of terms may be perfect for experts, but if your audience segmentation shows that to bump your earnings, you need to aim towards an increase in beginner traders on your platform, channel or blog, perhaps it is better to write everything with fewer terms and whenever used, you could explain them. You will sound both convincing and knowledgeable because your language is clear and understandable.
Point and case being, terms can take you a whole way farther in your affiliate activities, but then again, if not used correctly, they can distance you from a portion of your target audience. Striking the right balance is a challenge, but that's why practice is there. Once you know what your next stop is and what your overall goals are, you can gravitate towards them at a steady pace of self-adjustment. Now that we've covered that part, though, let's dive into the actual affiliate terms used on a regular basis.
The 10 most used affiliate terms
Most affiliates don't need much to say what they want, or even look for what they need. The most used affiliate terms are very simple in nature but that is also what makes them so resounding with almost everyone. Needless to say, it depends just as much on the terms used as on the time and way they are put in action. So, without further ado, here are the top 10 most used affiliate terms and the search volume for each one:
affiliate marketing – 135,000

amazon affiliate – 165,000

how to make money online – 165,000

clickbank – 201,000

make money online – 201,000

how to make money 246,000

work from home – 550,000

marketing – 823,000

money – 1,222,000

adwords – 1,830,000
And there you have it. As you can see, it's relatively generic information that starter affiliates are looking for. But if you're curious whether there's something spicier, there is, just not in the first few dozen searches. You'll encounter some other terms, though: ppc, amazon associates, affiliation meaning, wealthy affiliate, affiliate programs, linkshare, commission junction, affiliate definition, payper, etc.
If you're interested in becoming an affiliate of Eightcap and sharing your signal, earning rebates of up $6 USD per lot and CPAs up to $900 USD, then by all means, come aboard! your community responds to your calls, you will see how much you can earn and enjoy doing what you do even more. Along the way, you may have a lot of questions or even want to get a custom-tailored plan. Both of these can be addressed by the dedicated teams if you are an affiliate for one of the most highly trusted and multi-jurisdictional top trading brokers in Europe and Asia, in addition to having the most innovative affiliate program in Europe. Join Eightcap Partners today!
Trading on margin is high risk.
In addition to the disclaimer on our website, the material on this page does not contain a record of our trading prices, or represent an offer or solicitation for a transaction in any financial instrument. Eightcap accepts no responsibility for any use that may be made of these comments and for any consequences that result. No representation or warranty is given as to the accuracy or completeness of this information. Consequently, any person acting on it does so entirely at their own risk. Any research provided does not have regard to the specific investment objectives, financial situation and needs of any specific person who may receive it. It has not been prepared in accordance with legal requirements designed to promote the independence of investment research and as such is considered to be a marketing communication.
Please note that past performance is not a guarantee or prediction of future performance. This communication must not be reproduced or further distributed without prior permission.