How to Choose the Best Forex Affiliate Program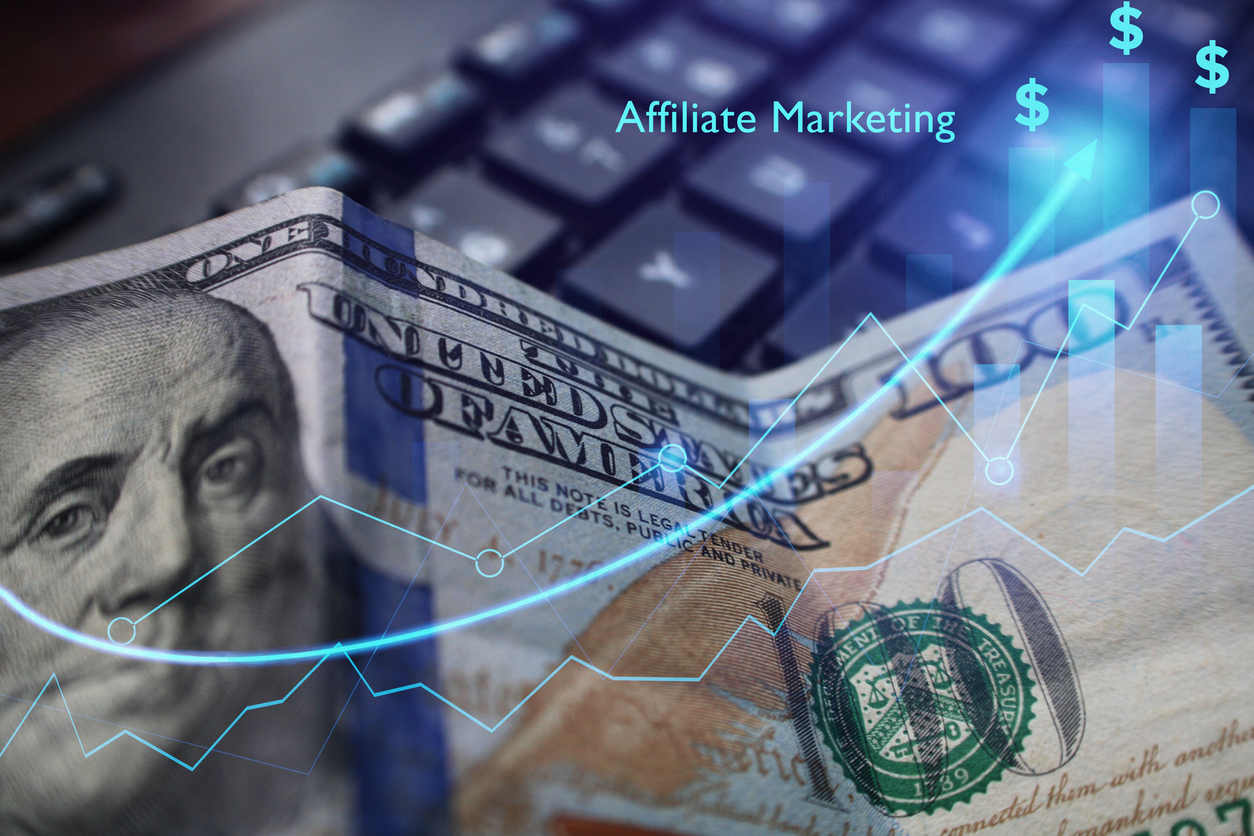 Introduction
The foreign exchange market, or forex as it is abbreviated, is the most traded and largest financial market in the world and has now been around for a considerable amount of time. As time goes on, more and more people are looking to dip their toes into the market to trade currencies to gain some additional income, which as a result is contributing heavily to the market's continual expansion.
There are, however, additional ways to make money on forex, other than just trading the currencies. Another great opportunity for traders to make additional income is becoming a forex affiliate by joining an affiliate or referral program. These programs are increasing in popularity and being adopted a lot more by all kinds of people. We are increasingly seeing more people not only becoming traders but also joining affiliate programs.
What is a forex affiliate program?
A forex affiliate program, or referral program as they are sometimes referred to, involves making recommendations to prospective traders to an online forex trading platform or broker. It is a program that is mutually beneficial to both the trader making the referrals and the broker receiving the prospects. On one side, the trader can earn commission for each referral, while the broker builds their brand and increases their overall client count.
Another great thing about the forex referral programs is that they are the most attractive of all programs, partly due to the popularity of the forex markets. Especially when compared to their modern-day counterparts like cryptocurrencies, which are notoriously known for their market volatility and difficult learning curve, which can deter many potential prospects. 
How do you make money from the referrals?
For an affiliate, there are a few main commission models that a broker will use, they are:
Revenue Share: You will receive a fixed percentage of the profits the broker makes on the prospective clients you've converted.

Cost Per Action (CPA): This is where the broker will pay for a specific action to be undertaken from your referrals. This can be anything from account creation and completing forms, to downloads and installations.

Cost Per Lead (CPL): A pricing model, in which the broker will pay for signups from your prospects, very similar to the CPA model.
The best one for you will depend on your circumstances. Also, the commission models used by a given broker may differ between forex affiliates, as they can sign various agreements. For example, the revenue share model is often used for long-term partnerships in forex affiliate marketing. 
How are the referrals tracked?
There are a variety of ways that brokers can keep tabs on your referrals and pay you. The broker will provide the affiliate with a variety of different tools and advertising channels for marketing. One such method is:
Marketing Banners: These all contain unique identifying tracking numbers. This means that when the prospective client clicks on these banners, the following activity will be monitored by the broker. The broker will then credit the referral based on the prospective client's trading activity (deposit amount, trade volume, etc), this is called a commission.
What makes a good forex affiliate program?
You will need to take the following factors into consideration if you are to have a relatively smooth and enjoyable experience without too much hassle. Let's explore some of these factors: 
The onboarding experience for the prospects
This is arguably the most important of all factors, why? If the onboarding experience is cumbersome and longwinded, that can be a significant turnoff for a prospective client you have referred. The easier the signup process, the more likely you are to convert and earn more commission. So be sure to carry out some extensive due diligence to help identify any unwanted surprises for your referrals. 
Just like the onboarding process, you want your referrals to be able to fund their accounts effortlessly without having to jump through hoops. The easier it is for a client to deposit, the more likely they are to trade, resulting in you earning more commission from their trading activity. 
Is a demo account available?
Ultimately, you want an easy and intuitive experience for your referrals that is both user-friendly and familiar to them. One great way to test out the broker is to try out their demo account if they provide one. Not only does this help experienced traders identify if the broker's platform is for them, but it also gives the opportunity for newcomers to familiarise themselves with trading as a whole.
Trading can seem daunting for newcomers.. Therefore, identifying whether the broker provides help with training and development is essential. You want your referrals to have access to educational resources so that they're not left scratching their heads. Remember, the more knowledge they have and the more confident they are to trade, the more you could  earn as an affiliate.
Your main objective as an affiliate is to market the broker as much as possible. But do you want to spend your time developing creative and impactful marketing material? Probably not. Fortunately, most, but not all brokers, will by now provide you with the necessary content you need to promote the broker. After all, it is in the broker's best interest to have high-quality marketing material for you to post across all your different channels and social outlets in order to attract prospects. These materials usually include the following: banners, landing pages, pop-up ads, and email templates.
Affiliate Portal and Tracking tools
Another important point to consider is whether the broker provides a useful, user-friendly portal to track your referrals, their activity and your overall progress. You will obviously want to monitor your ROI (Return on Investment) performance. Ideally, you 'll want access to some form of affiliate marketing  dashboard to keep tabs on your performance. This  is crucial if you are looking to constantly improve and succeed.
The importance of the broker having great customer service cannot be understated, as if they are experiencing an issue, you would benefit greatly, if they can get the issue rectified as soon as possible, resulting in a great user experience. This may also result in the client spreading the news about the excellent service they are receiving. 
This almost goes without saying, but again be sure to carry out extensive due diligence when choosing your broker. You want to be checking if the broker is reputable, if it is regulated, and if have they won awards. One great way to check this is to go through their TrustPilot reviews.
Closing comments
By now, you should realise that there are a lot of key factors to consider when choosing a broker that is right for you, and your prospects. However, with careful research and planning, you will find exactly what you are looking for. 
You want to be rewarded accordingly for your efforts, a dashboard to keep track of your performance, marketing materials, educational resources, an easy onboarding journey and of course a wide range of different instruments to offer, across various asset classes.
Fortunately for you, Eightcap provides all the above and provides new or existing affiliates with an array of opportunities and benefits. That's include a high-quality marketing materials, tracking tools, a dedicated dashboard to keep tabs on your performance, a suite of analytics tools. And not forgetting Eightcap's incredible range of trading tools that provide algos, automation and professional insights. 
If you think are interested in becoming an affiliate, or just want some more information, please do not hesitate to get into contact with us. We are more than happy to provide you with anything you need. So next time you are thinking about earning some additional income, think Eightcap. 
Trading on margin is high risk.
In addition to the disclaimer on our website, the material on this page does not contain a record of our trading prices, or represent an offer or solicitation for a transaction in any financial instrument. Eightcap accepts no responsibility for any use that may be made of these comments and for any consequences that result. No representation or warranty is given as to the accuracy or completeness of this information. Consequently, any person acting on it does so entirely at their own risk. Any research provided does not have regard to the specific investment objectives, financial situation and needs of any specific person who may receive it. It has not been prepared in accordance with legal requirements designed to promote the independence of investment research and as such is considered to be a marketing communication.
Please note that past performance is not a guarantee or prediction of future performance. This communication must not be reproduced or further distributed without prior permission.