How much can you earn as a Forex affiliate marketer?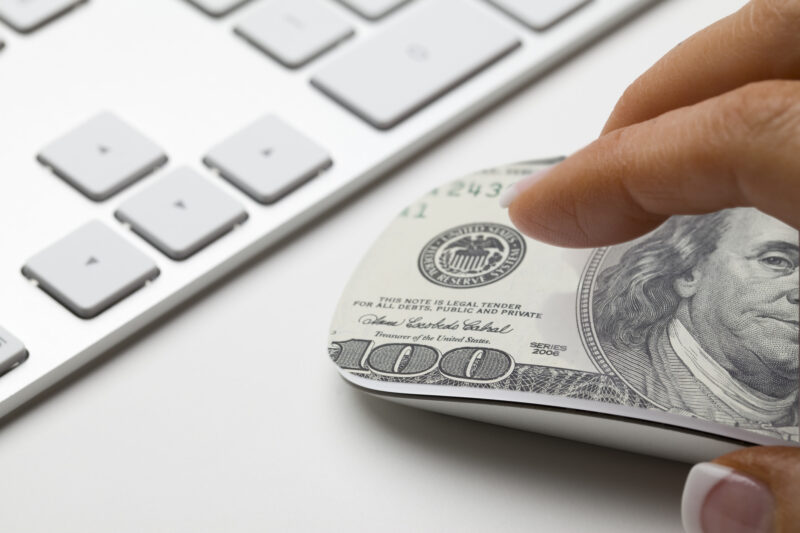 The short answer is "a lot". But first, let's talk about affiliate marketing in general. Is it still profitable, even in 2021, the year after the global pandemic hit almost all markets and industries? Let's take a look. 
Forex Affiliate Spending
Statistics show that the affiliate marketing spending in the United States alone has been growing steadily throughout the years. Also, it is estimated to rise to $8.2 billion by 2022. This is more than triple the numbers from 10 years earlier. On a global scale, advertisers have invested $13 billion in affiliate marketing during 2017. These numbers see a consistent upward trend that shows how much this industry can thrive even in pandemic times. 
That said, it is important to note that in its initial months, COVID-19 turned the affiliate marketing industry "upside down", as co-founder and CEO of Ignite Visibility John Lincoln stated. Health, medical supplies and the like, along with entertainment and supplements saw a steady take of. On other side, gym and certain types of education affiliate offers started to disappear.
However, the biggest decline was in ad spend, or the amount of money spend on advertising and campaigns. As result, the affiliate market saw optimal performance just a quarter after the pandemic had hit. A survey performed by Rakuten Advertising showed that throughout the pandemic 42% of affiliate publishers reported a jump in website traffic. That it held steady for another 34% of them, stating that it's "business as usual", with the total performance becoming 57% stronger despite the ongoing circumstances. 
If we look at the forex affiliate marketing, we see that the Triennial Central Bank Survey puts it in a completely different category – that of $5 trillion per day. This does not include any other markets like the CFD market, it's only foreign exchanges. By the way, the global forex trading market was worth $1.93 quadrillion in 2016. To put this into perspective, the global GDP was less than half of that at the time. 
How Forex Affiliates Make Money?
So then, if the forex affiliate market is that profitable, how do forex affiliates make money? By participating in affiliate programs. These are partnership programs offered by forex brokers that provide affiliates with certain conditions under which they can receive their commission and profit. 
When you browse the web and look at various programs, you see the same thing called CPA. That is the cost per acquisition, or in other words, the fixed amount of money that you get paid whenever you refer someone and they make their first deposit. 
Eightcap's Offer
The advantage of commission payouts is that you continue to get that fixed amount for as long as the client is active and the more referrals you have, the higher your CPA becomes. Eightcap's affiliate program has buttery smooth commissions that can slide right into your digital pocket. Affiliates start at a square $200 per lot, or person, and can go all the way up to $900 per lot, depending on the number of clients they keep engaged to continue being active. Regardless if you want to go with the influencer, introducing broker, or affiliate plan, you get to do it in three easy steps. 
Now that you are an affiliate, how much can you actually make? As mentioned previously, that may vary. It is determined primarily by the number of referrals made and kept throughout the months and years. As an example, with Eightcap's affiliate program, if you are able to attract a single client per week, that is $800 per month. Considering that the CPA rises as the number of clients increases, in one year, or 52 weeks, you have established an active following that gives you more than $20 thousand a month. And that's for a single client per week. Multiply that by three for the span of that many years, and you get to make over $135 thousand. Not bad, right? 
Of course, we all know it's not all as simple as it sounds. It is, but there is a catch. The point is that you have to establish a loyal follower base that would be able to trust your decision-making abilities. How do you do that? We've covered the process to becoming an affiliate and more, so feel free to give it a look or two.
Trading on margin is high risk.
In addition to the disclaimer on our website, the material on this page does not contain a record of our trading prices, or represent an offer or solicitation for a transaction in any financial instrument. Eightcap accepts no responsibility for any use that may be made of these comments and for any consequences that result. No representation or warranty is given as to the accuracy or completeness of this information. Consequently, any person acting on it does so entirely at their own risk. Any research provided does not have regard to the specific investment objectives, financial situation and needs of any specific person who may receive it. It has not been prepared in accordance with legal requirements designed to promote the independence of investment research and as such is considered to be a marketing communication.
Please note that past performance is not a guarantee or prediction of future performance. This communication must not be reproduced or further distributed without prior permission.