Comparing Forex Affiliates with Other Industries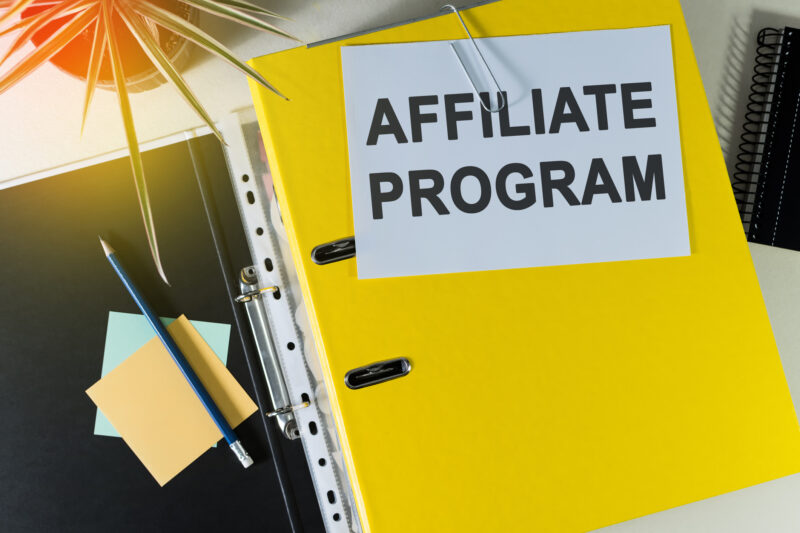 Affiliate marketing around the world can be a lucrative way to gain passive income and for every industry there is a market. Forex trading is extremely liquid and offers easy access to currency trading. This, in turn, leads to more and more people to consider it as a starting point of their trading journey. 
Becoming an affiliate is one of the topics that come up after having been acquainted with a specific market for some time. In forex trading, that often equals selling one's signal to share business strategies. Other industries have their own approach, like digital services, website hosting or building, sports, finances, travel, VPN, CBD, beauty and makeup, fashion, music, gaming affiliate programs, etc. Let's look at some examples to compare.
A Few Examples
Amazon
Amazon is well-known for its Associates Program that offers varying commission rates in accordance with the product sold through affiliate links. And it works for both beginners and super affiliates due to the sheer size of its product library. In addition to its normal affiliates program, Amazon has a Career Choice program. It helps hourly associates with employment of over one continuous year to pay for 95% of their tuition and fees for a degree or certificate in specific fields like medical laboratory science, aircraft mechanics, computer-aided design, and more.
Fiverr
An alternative to Amazon with services at its center, instead of products, is Fiverr. The website allows freelancers to make an hourly wage by fulfilling orders that can include programming, design gigs, business enquiries, and anything at all really. With more than 250 categories and over 3 million digital services, its affiliate program provides earners with up to $1,000 per sale with a hybrid model of $10 CPA/10% revenue share, or $150 CPA for every first-time buyer.
The Website Builders
Another popular choice for affiliate marketers is the website builder affiliate programs like Squarespace, Wix, Shopify, ReferralCandy and more. Individuals or start-ups looking to create a website with or without the technical skills by utilizing an intuitional design is the main driving force of such platforms. Long-term engagement is expected of customers who choose an annual plan which allows for higher affiliate prices as well. For instance, Wix's user-base of 100 million rewards affiliates with $100 per sale to begin creation of a website, blog, or landing page in multiple languages. Shopify's online store services provides affiliates with $58 per merchant who signs up for a paid plan using a referral link and the amount of earnings can vary depending on the financial, time, and energy investment of the affiliate themselves.
The Gaming industry
The gaming industry's value in 2020 was estimated to be almost $160 billion and it has continued to increase ever since its popularization in the mid-twentieth century. Now, video game streamers and video creators can participate in affiliate programs. For example, the largest streaming website Twitch has had more than 2.9 million concurrent viewers for Q1 of 2021. Its affiliate program starts from channels with 50 followers, 500 broadcast minutes over the last 30 days, 3 or more concurrent viewers and seven unique broadcast days. 
The Forex Affiliate Market
If we consider the forex affiliate market, things start to look different. With a total worth of approximately $2.4 quadrillion, the foreign exchange market is much larger than other markets, and forex affiliate programs are no less different. For example, Eightcap's affiliate program gives up to $900 of commission per 1 lot, or active client. It means the conversion rewards for affiliates are much higher than other industries due to the nature of the market itself. 
Forex affiliates who already have a social presence and online following can enjoy rewards for each client in accordance with the number of referrals. Sharing one's trading signal has never been so easy and profitable as it is in the digital age. You can try Eightcap's partnership program and see for yourself.
Trading on margin is high risk.
In addition to the disclaimer on our website, the material on this page does not contain a record of our trading prices, or represent an offer or solicitation for a transaction in any financial instrument. Eightcap accepts no responsibility for any use that may be made of these comments and for any consequences that result. No representation or warranty is given as to the accuracy or completeness of this information. Consequently, any person acting on it does so entirely at their own risk. Any research provided does not have regard to the specific investment objectives, financial situation and needs of any specific person who may receive it. It has not been prepared in accordance with legal requirements designed to promote the independence of investment research and as such is considered to be a marketing communication.
Please note that past performance is not a guarantee or prediction of future performance. This communication must not be reproduced or further distributed without prior permission.