The Best Affiliate Models for Revenue Generation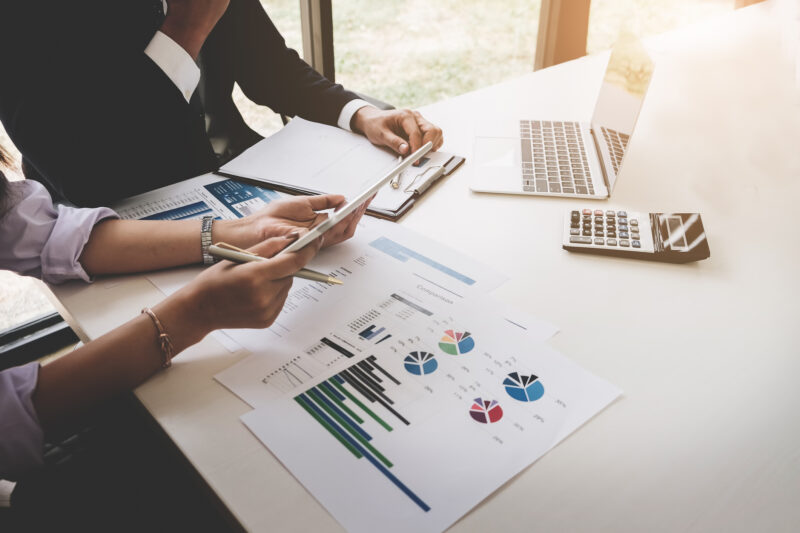 Online business opportunities are all around us. It would not be an exaggeration to even say that as many products and services exist out there, just as many can have customers who would be willing to pay and get them. The number of revenue models has naturally grown alongside the popularization of the Internet as a financial platform due to the vast number of approaches towards generating revenue. Affiliate marketing and revenue models are no less diverse, and the trading field is affected just as much. 
What is an affiliate revenue model?
An online or affiliate revenue model is simply one that generates revenue. It encompasses aspects such as which sources prospective marketers should make use of, what the value offered to customers should be and who actually pays for said value. Of course, lastly, but not least – how to find the right price for the provided value. The models that are mostly known include subscription, e-commerce, and are based on sponsorship, advertising, and data trading. 
Subscription
Subscription-based revenue models are some of the more direct and straightforward advertising models. In its core, a subscription is a price paid to gain access to content, products, or services for a specified period. This means that having a regular cash flow can be quite scalable and flexible when on the receiving end. If we take a service like Netflix, for example, it offers several plans. Its revenue has been growing ever since its conception in 1997 – now reaching upwards of 7 billion per quarter for a fee of 10 or more dollars per month.
While Netflix in particular currently does not have an affiliate program, although it had one in the past, there are many more similar websites that do. For example, Amazon Prime, Sling, and so on that reward affiliates with revenue per sign-up.
E-commerce
Another affiliate revenue model and perhaps the most common of them all is e-commerce. It works on the basis of reselling products or services on behalf of other companies. This in itself can be split into several categories. The most favored of them are B2B (business to business) and B2C (business to consumers). In a nutshell, the former is generally large orders made by business clients and the latter are usually individual orders directed at consumers. According to AffStat's annual benchmark report, 81.4% of affiliates promote B2C products or services. 
If we take Amazon's affiliate program called Amazon Associates as an example, we see that across almost 25,000 unique domains, almost 7% go into each electronics and technology as well as arts and entertainment affiliate links. It is through those simple links that we click on in a video online or an article redirecting us to a product page where the affiliate profits lie. With a broad enough audience, it would be more than possible to generate revenue using this model.
How profitable is it?
That said, these models come from the key components that make it all happen. Those are the pricing models CPX. This is Cost per X, with X being substituted for Mile, Click, or Acquisition. CPM, or Cost per Mile, is the cost advertisers pay for their ad to be seen a thousand times. CPC, or Cost per Click, correlates to the cost an advertiser pays for each click on one of their ads. For affiliate marketers, this translates into revenue per click. CPA, or Cost per Acquisition, goes even deeper. It is the commission affiliates get for an action taken, which could range from filling up a form, making a purchase, or virtually anything else.
How to start gaining profits?
Eightcap follows the pricing model of CPA and rewards affiliates with up to $900 per lot, or per active client. You can begin sharing your trading signal and bring a following that could lead to more passive income.  
We can build a tailored remuneration plan that works for you. Find out how much revenue you can earn with us for every active client. Our market-leading partnership programs prioritize high conversion rates, flexible remuneration, and outstanding marketing and operational support. Join now in 3 easy steps.
Trading on margin is high risk.
In addition to the disclaimer on our website, the material on this page does not contain a record of our trading prices, or represent an offer or solicitation for a transaction in any financial instrument. Eightcap accepts no responsibility for any use that may be made of these comments and for any consequences that result. No representation or warranty is given as to the accuracy or completeness of this information. Consequently, any person acting on it does so entirely at their own risk. Any research provided does not have regard to the specific investment objectives, financial situation and needs of any specific person who may receive it. It has not been prepared in accordance with legal requirements designed to promote the independence of investment research and as such is considered to be a marketing communication.
Please note that past performance is not a guarantee or prediction of future performance. This communication must not be reproduced or further distributed without prior permission.